You are here
Islamist party to field 25 lists in September elections
By JT - Aug 11,2016 - Last updated at Aug 11,2016
AMMAN — The Islamic Action Front (IAF) has agreed to field 25 lists covering every governorate for the parliamentary election, slated for September 20, IAF Spokesperson Murad Adaileh said Thursday.
The party, the political arm of the unlicensed Muslim Brotherhood group, will announce the lists with partnerships it will run in the upcoming election at a press conference on Sunday.
In previous remarks to The Jordan Times, Adaileh said the lists would represent different spectra, including non-Islamists, members of political parties, tribal figures and nominees competing for certain quotas.
Under the 2015 Elections Law, quotas are designated for women, Christians and Jordanians of Circassian/Chechen origins.
The IAF is the only legitimate entity representing the seven-decade-old Brotherhood group, which was designated as illegal in Jordan after a rival splinter group registered itself as the legitimate Brotherhood.
Islamists boycotted the 2010 and 2013 polls citing the "unjust" electoral law, referring to the controversial one-person, one-vote formula and alleged vote rigging in 2007.
That system was discarded by the Elections Law, and replaced by a voting system in which candidates can run for parliamentary elections on one large multimember ticket at the district level.
The law divides the Kingdom into 23 electoral districts, with one for each governorate, while the capital has five districts, Irbid four and Zarqa two.
Each of the three badia districts (northern, central and southern) is considered a governorate for the purposes of the law.
The law allocates 115 seats to the constituencies and 15 seats to a women's quota, with one seat for each governorate and one seat for each of the three badia districts.
Related Articles
Aug 08,2016
AMMAN — The Islamic Action Front (IAF) on Monday said it has completed the lists with partnerships it will run with in the upcoming parliame
Sep 20,2016
AMMAN — Women's rights activists are standing by their August predictions that a maximum of three women could clinch seats outside the women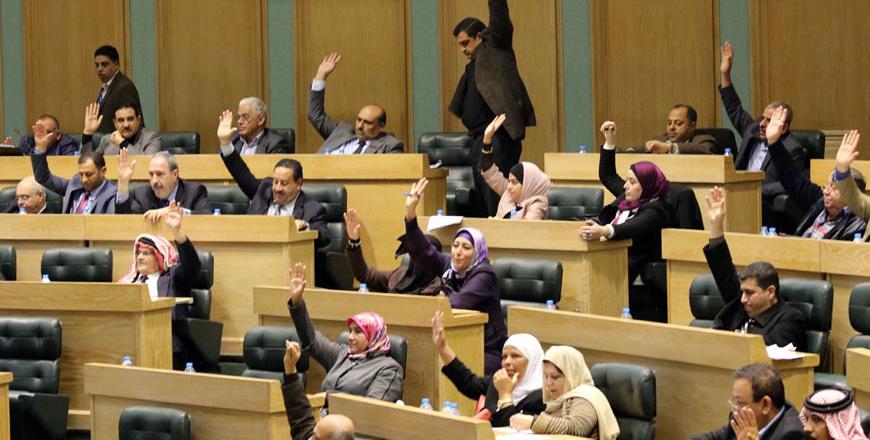 Feb 23,2016
AMMAN — The Lower House on Tuesday passed the draft 2015 parliamentary elections law with minor changes following six marathon sessions that
Newsletter
Get top stories and blog posts emailed to you each day.