You are here
Italian-Jordanian architect pushes for community archaeology
By Saeb Rawashdeh - Aug 09,2017 - Last updated at Aug 09,2017
AMMAN — When she visited Jordan for the first time in 1996, Italian architect Maria Elena Ronza described her experience as "mind-blowing".
Coming from La Sapienza University of Rome, Ronza was drawn to the Middle East in general and Jordan in particular for the country's Roman stone architecture and the adaptation of Roman urban design to existing cities.
"I started studying Petra's architectural orders and that became the subject of my dissertation," she told The Jordan Times in a recent e-mail interview.
In order to collect material for her graduation project, she decided to gain some field experience by spending more time in Jordan. She applied for several scholarships and looked for a job in excavation projects, she remembered.
"I worked as a volunteer with the French excavation project at Qasr Al Bint in Petra in 2000," Ronza noted.
The next summer, right after her graduation, she volunteered with the Tell Hisban project, conducted under the leadership of Professor Oystein Labianca from Andrews University in Michigan.
"At Tell Hisban, I started to be exposed to the concepts of community archaeology and sustainable development, which became my passion years later," the architect said, adding that she moved to Jordan in 2001.
After living in Wadi Mousa for several years, she became a Jordanian citizen in 2009.
Following her first volunteer field experiences in the early 2000s, she has worked on many excavation and conservation projects across the country, with both foreign missions and the Department of Antiquities (DoA).
"In 2010, I began working with the American Centre of Oriental Research [ACOR] in Petra as a local coordinator for the Petra Church Project, and, in 2012, we began fieldwork at the Temple of Winged Lions [TWL], where I worked as a project manager until July 2014," Ronza said.
In July 2014, the project director, Chris A. Tuttle, moved back to the US and she became the project's co-director, together with Munther Jamhawi, general director of the DoA, and Glenn J. Corbett, associate director of ACOR.
She has since left the directorship of TWL at the end of March this year.
"What drew my interest to Petra initially was the concept of doing architecture by subtracting material. So, when Tuttle offered me to work at TWL, and explained his determination in pursuing a grassroots approach, I embraced the challenge with enthusiasm, considering it as an opportunity to expand and improve the community engagement model developed at Tell Hisban over the years," the architect explained.
Thanks to her experience with the Tell Hisban Project, where she has been working every summer for the past 17 years, her interest has switched to community archaeology and sustainable tourism development.
The TWL project hired over 800 persons over five years. "The gender-blind, wasta-free", skill-based system boosted the sense of ownership of the project within the communities and helped create a fertile ground for local engagement, she highlighted.
"TWL has run without interruption for the past five years. Such continuity has strengthened the connection between the surrounding communities and their heritage," Ronza noted.
Archaeology is too often looked at just as an economic source, the architect explained, noting that her work within communities "aims at changing this perception and enhancing the cultural values of archaeological sites".
She added that decades of "fenced inaccessible archaeological sites have alienated communities from their own heritage, their own past and history".
It is important to give a new centrality to heritage sites in the life of surrounding communities, she noted, saying "at TWL and at Tell Hisban, we have worked to create opportunities for families and kids to interact with the site and learn its history".
The engagement of local communities is crucial for the community archaeology, Ronza said, highlighting the role of local women as "a real boost to community engagement as women are crucial actors in passing the message to future generations".
"In 2015, along with four members of the TWL project, I founded Sela for Vocational Training and Protection of Heritage," she said.
Sela's mission is to build local capacities by offering hands-on training opportunities and raising awareness towards heritage and preservation, Ronza concluded.
Related Articles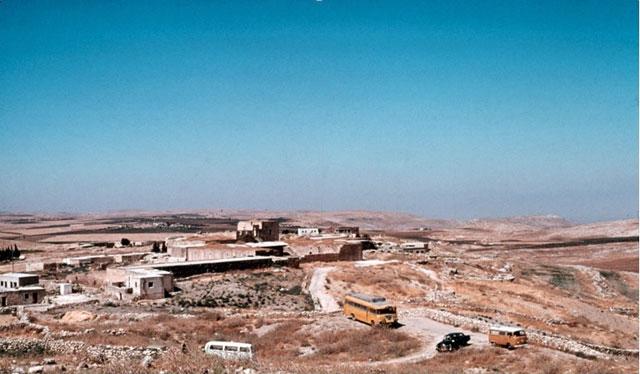 May 24,2018
AMMAN — The idea to develop the Nabulsi complex in Hisban into a community centre came ten years ago from Oystein LaBianca, an American-Norw
Sep 10,2017
AMMAN — Involving local communities into archaeological projects was the aim pursued by the founders of Sela, an NGO created in 2015, Eman A
Mar 09,2017
AMMAN — Archaeological work in Jordan must place local communities at the heart of conservation and protection efforts, a researcher with ov
Newsletter
Get top stories and blog posts emailed to you each day.