You are here
Italy, UN Women join forces to strengthen gender equality drive
By JT - Sep 09,2019 - Last updated at Sep 09,2019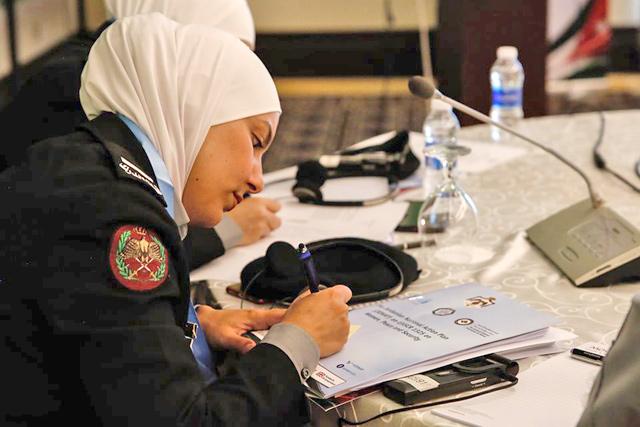 The Italian Ministry of Foreign Affairs and International Cooperation, the Italian Agency for Development Cooperation and the United Nations Entity for Gender Equality and the Empowerment of Women have announced a programme to strengthen the institutional capacities needed to empower women in Jordan (Photo courtesy of UN Women Jordan)
AMMAN — The Italian Ministry of Foreign Affairs and International Cooperation, the Italian Agency for Development Cooperation (AICS) and the United Nations Entity for Gender Equality and the Empowerment of Women (UN Women) on Sunday announced a two-year programme to support the Jordanian Ministry of Social Development in strengthening its institutional capacity to effectively mainstream gender equality and women's empowerment into national systems and policies.
Through this partnership, UN Women will provide technical assistance to the Institutional Development Directorate to build the capacity of the ministry's staff and enhance the quality and relevance of services provided to vulnerable women and girls, according to a UN Women statement.
"Italy is glad to consolidate its longstanding partnership with UN Women in Jordan," Italian Ambassador to Jordan Fabio Cassese was quoted in the statement as saying.
"We are confident that this new programme will be profitable for the Ministry of Social Development and will allow major steps forward for the integration of gender equality and women's empowerment into Jordan national systems and policies," the ambassador added.
According to the statement, UN Women will work closely with the Ministry of Social Development to support its internal task force for gender mainstreaming and to implement a two-year roadmap to support gender mainstreaming across all directorates and all levels of the ministry's work.
The goal is to support the ministry and other relevant national institutions to empower women by establishing "a clear link" between strategic policy commitments, national planning processes and improvements to services for vulnerable women and girls.
The statement said that this will be "a pivotal contribution" towards the achievement of Jordan's priorities under the 2030 Agenda for Sustainable Development, with a particular focus on Goal 5 for gender equality and women's empowerment.
"Promoting the full and effective participation of women in political, economic and public life in Jordan is not only about gender equality," head of AICS Jordan Michele Morana was quoted in the statement as saying
"We believe that women's empowerment and leadership is actually crucial to fostering an inclusive and sustainable economic growth, that is one of Jordan's key national priorities, and we are proud to contribute to it," Morana added.
The statement also mentioned that UN Women will support the ministry in consolidating best practices and tools and documenting the experience of the ministry in a case study, which will be consequently presented to other ministries as well as at the regional level through a dedicated conference.
"The empowerment of vulnerable women and girls requires investment in a long-term structured approach, one which places their needs and potential at the heart of national policies, strategies and plans. Such an investment will not only enhance their lives, it will also contribute to Jordan's inclusive economic growth and sustainable development," Ziad Sheikh, UN Women Jordan representative, said in the statement.
Newsletter
Get top stories and blog posts emailed to you each day.