You are here
Jerash Festival to start July 23
By Muath Freij - Jun 01,2015 - Last updated at Jun 02,2015
AMMAN – This year's Jerash Festival for Culture and Art will kick off on July 23, featuring an assortment of shows performed by Jordanian, Arab and foreign artists and troupes.
The president of the festival's higher committee, Amman Mayor Aqel Biltaji, said the event enhances Jordan's reputation as a stable and secure country in a turbulent region.
"This [the situation in the neighbourhood] is one of the reasons why we should arrange for activities that give Jordanians happy moments. Some people say that the general atmosphere in the region is grim and I do understand that but we should not surrender and retreat to live in the darkness," he told reporters during a press conference held in Amman on Monday.
He stressed that the government and Royal Jordanian are facilitating all procedures to render both the festival and the tourism season a success.
"The special thing about this year's festival is the growing number of the Jordanian artists participating in the event. A total of 40 artists are going to take part in the event which is double the number featured last year," said Mohammad Abu Summaqa, the festival's executive director.
Several leading Jordanian and Arab artists will participate in the festival activities including celebrity singers like Jordan's Omar Abdallat, Lebanese Rami Ayyash and Kuwaiti Abdullah Ruweishid.
Jerash audiences will also have the chance to enjoy the performances of folkloric dance troupes representing Circassian, Spanish and Chinese cultures, according to a statement by organisers.
The festival's agenda also includes poetry sessions, where renowned Jordanian and Arab poets will recite some of their works.
It will also include a programme aimed at discovering talents.
The Jerash Festival, which started 31 years ago, is an annual celebration of local, Arabic and international culture during the summer. It is held in the old Greco-Roman town of Jerash, known in old times as Gerasa, and located 46km north of Amman.
Related Articles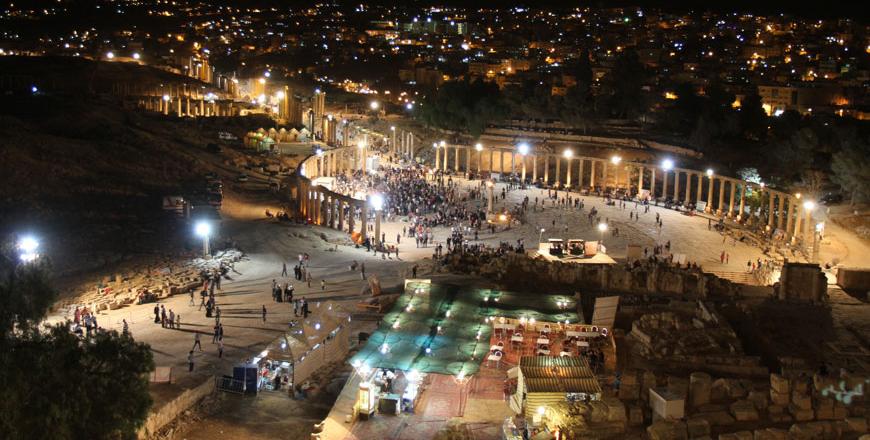 Jun 04,2016
AMMAN — For some Jordanians, the image of Jerash festival is only limited to popular singers on stage with people listening and cheering at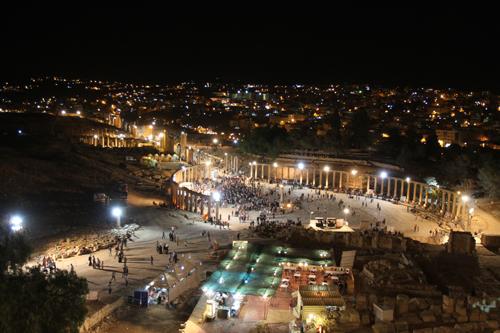 Jul 20,2015
AMMAN — All is set for this year's Jerash Festival for Culture and Arts, which opens on Thursday, Mohammad Abu Summaqa, the festival's execu
Jul 25,2015
AMMAN — More than 15,000 visitors attended the activities of the Jerash Festival for Culture and Arts over the weekend, according to its exe
Newsletter
Get top stories and blog posts emailed to you each day.