You are here
JMA postpones decision to cease accepting medical insurance until December 2
By Rayya Al Muheisen - Aug 23,2023 - Last updated at Aug 23,2023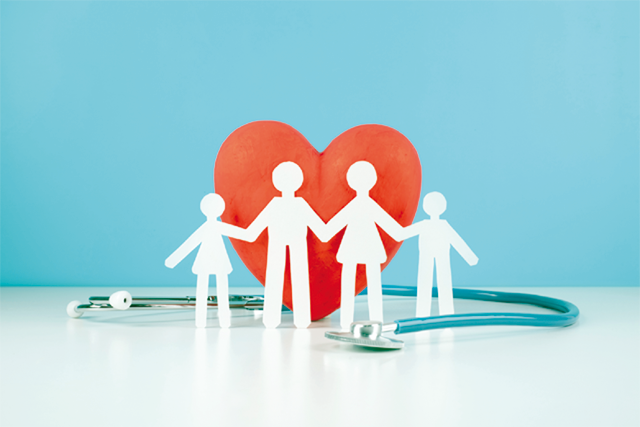 Representative image (Image courtesy of Freepik)
AMMAN — The Jordan Medical Association (JMA) decided to postpone the decision to cease accepting insured patients until December 2, following a meeting at the Ministry of Health on Tuesday.
The meeting resolved a dispute over physicians' salary and the Cooperative Doctors Fund system implementation, as reported by the Jordan News Agency, Petra.
The meeting was chaired by the Minister of Health Firas Al Hawari, and attended by Central Bank Governor Adel Sharkas, JMA President Ziad Zou'bi, representatives from the JMA Council, representatives from the Jordanian Union of Insurance Companies, the National Consumer Protection Association, the Jordanian Association for Health Insurance, the General Union of Jordanian Workers' Syndicates and the Medical Bill Advocacy Committee.
An agreement has been reached to examine regulations for doctors' fees scales with their pending approval and in accordance with previously established principles.
Based on the approval of all parties involved, the health minister's decision to form a committee tasked with implementing the Cooperative Doctors Fund system was adopted.
The committee will be chaired by the Secretary-General of the Ministry of Health for Administrative and Technical Affairs, and will include all relevant stakeholders.
Furthermore, the committee will conduct a review of doctors' fees regulations, aiming to align them with the established principles and to address medical procedures that are currently not covered by the existing salary regulations.
The JMA agreed to postpone the decision to halt patient admissions, originally scheduled for September 2, until the committee completes its work no later than December 2.
The minister of health emphasised the government's dedication to achieving an agreement that will satisfy all parties and advance the interests of Jordan and its citizens.
Hawari underscored the importance of using dialogue as the fundamental approach to dispute resolution.
The decision drew positive reactions from Jordanians, many of whom believe people's health should not be compromised due to this dispute.
Ali Nassar, a Jordanian citizen, told The Jordan Times that the decision to postpone the refusal of insured patients demonstrates the right approach towards resolving issues while ensuring patient care isn't compromised.
"The establishment of a committee to provide recommendations for the Cooperative Doctors Fund system and the review of doctor's fee scale regulations reflects an acknowledgement of the complexities in our healthcare sector," Nassar added.
Nour Shaker, another citizen, told The Jordan Times that it is crucial that these efforts lead to streamlined procedures and enhanced patient outcomes.
"I am cautiously hopeful that these changes will pave the way for a more efficient and effective healthcare system," Shaker added.
Related Articles
Aug 22,2023
AMMAN — A brewing conflict between insurance companies and the Jordan Medical Association (JMA) has put the working class in the crossfire,
Aug 18,2018
AMMAN — The Jordan Medical Association (JMA) on Saturday suspended its decision stipulating the raise of the wage list.In a statement carrie
Apr 05,2023
AMMAN — The Jordan Medical Association (JMA) will issue a new list updating its 2008 wage regulations, following review by the Jordan