You are here
Jordan's exports to NAFTA countries rose by 14 per cent during Q1 of 2018
By JT - May 24,2018 - Last updated at May 24,2018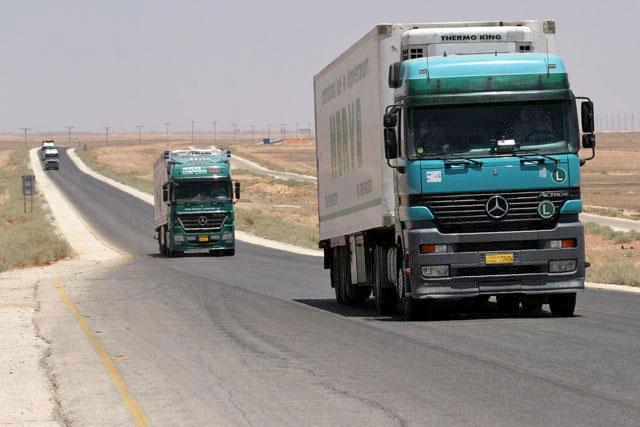 National exports to the member states of the Greater Arab Free Trade Area have declined by 11 per cent, according to Department of Statistics (File photo)
AMMAN — Jordan's national exports to the North American Free Trade Agreement (NAFTA) countries have increased by 14 per cent including to the US by 13 per cent compared with same period in 2017, the Jordan News Agency, Petra, reported on Thursday.
During the first quarter of 2018, the national exports to non-Arab Asian countries also increased by 12 per cent including to India by 40 per cent and to the EU countries by 31 per cent including to Holland by 12 per cent, while the exports to the member states of the Greater Arab Free Trade Area (GAFTA) have declined by 11 per cent, including to Saudi Arabia by 12 per cent, according to the Department of Statistics (DoS).
The figures also marked a "noticeable increase" in imports whereas the imports from the 14 member states of the pan-Arab free trade zone GAFTA have increased by 4.3 per cent including from Saudi Arabia by 39 per cent and from the NAFTA countries by 4.4 per cent including from the US by 7.7 per cent.
However, the Kingdom's imports from non-Arab Asian countries and EU countries have dropped by 1.5 per cent and 9.6 per cent respectively including from Turkey by 0.2 per cent and from Germany by 6.2 per cent, according to DoS.
Related Articles
Jul 09,2017
AMMAN — The value of Jordanian exports to north American countries have increased by 6.9 per cent in the first quarter of 2017.According to
May 20,2015
AMMAN — National exports to the counties of North America Free Trade Agreement (NAFTA) increased by 6.5 per cent in the first quarter of 201
Feb 25,2015
Jordan's overall exports rose by 6 per cent in 2014 to reach JD5.9 billion compared to JD5.6 billion in 2013, official data showed Wednesday.
Newsletter
Get top stories and blog posts emailed to you each day.