You are here
Jordan among founding members of China-led bank
By Omar Obeidat - Apr 18,2015 - Last updated at Apr 18,2015
AMMAN — Jordan and 56 other countries will be founding members of the China-led Asian Infrastructure Investment Bank (AIIB), according to a local official and the Chinese finance ministry.
A government official told The Jordan Times on Saturday that the decision to join the new bank is due to the Kingdom's belief in the need to support development projects in developing countries.
Jordan is one of 37 Asian countries and among seven Arab states to have joined the AIIB, proposed by Chinese President Xi Jinping in October 2013 during his visit to Southeast Asia, according to the Chinese finance ministry website.
The other Arab countries that are founding members are Egypt, Saudi Arabia, the United Arab Emirates, Kuwait, Oman and Qatar.
The official noted that the Kingdom's application to join the bank was approved by China on February 7.
Beijing says the bank will play an important role in world development.
China's Vice-Finance Minister Shi Yaobin was quoted by Reuters as saying that representatives from member states will meet again at the end of April and May to agree upon an AIIB charter draft and sign the charter by the end of June.
Twenty countries from outside Asia have also joined as founding members.
The initial subscribed capital of AIIB will be $50 billion and is planned to be increased to $100 billion.
The AIIB will provide financing for roads, railways, airports and other infrastructure projects in Asia. It is expected to be established by the end of this year.
Jordan's membership in the AIIB was seen by economist Fahed Fanek as in the country's interest because the bank will open the door for investments in infrastructure projects.
Jordan joined the bank out of a purely economic interest, Fanek said in a recent column published by Al Rai Arabic daily.
Related Articles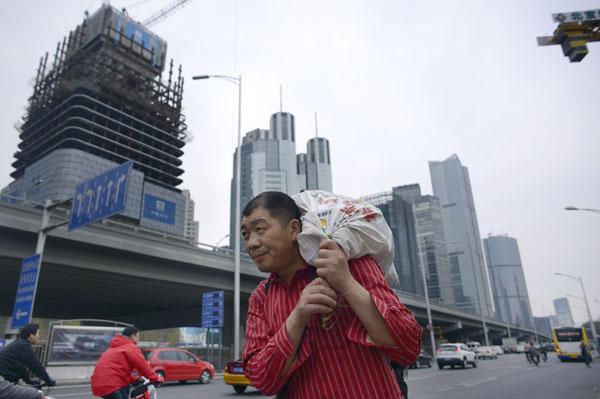 Apr 01,2015
Prime Minister Benjamin Netanyahu has signed a letter of application for Israel to join the China-led Asian Infrastructure Investment Bank (AIIB), the Israeli foreign ministry said on Wednesday.
Jun 29,2015
AMMAN — Jordan was among the 50 of the 57 founding countries of the China-led Asian Infrastructure Investment Bank (AIIB) which signed up to
May 09,2015
Jordan has officially become a founding member of the Asian Infrastructure Investment Bank (AIIB), Planning and International Cooperation Minister Imad Fakhoury has said.
Newsletter
Get top stories and blog posts emailed to you each day.