You are here
Jordan denounces Israeli raid of Al Aqsa Mosque
By Petra - Feb 08,2014 - Last updated at Feb 08,2014
AMMAN — Jordan on Friday denounced the Israeli occupation troops' entry into Al Aqsa Mosque on Friday.
Government Spokesperson Mohammad Momani stressed Jordan's rejection of any form of aggression against Al Aqsa Mosque and against the freedom of worship.
Momani criticised the Israeli occupation troops for randomly shooting rubber bullets at worshippers, including the elderly, women and children, which led to violent confrontations at Al Aqsa Mosque and a great deal of damage and destruction to the compound's gates for the second time since the beginning of this year.
Israeli forces raided the mosque, the third holiest site in Islam, from the Bab Al Magharbeh entrance and clashed with Palestinian worshippers on Friday.
Related Articles
Mar 17,2014
Jordan on Monday condemned the Israeli occupation troops' closure of Al Aqsa Mosque gates and preventing worshippers and awqaf administration members from entering the mosque's complex.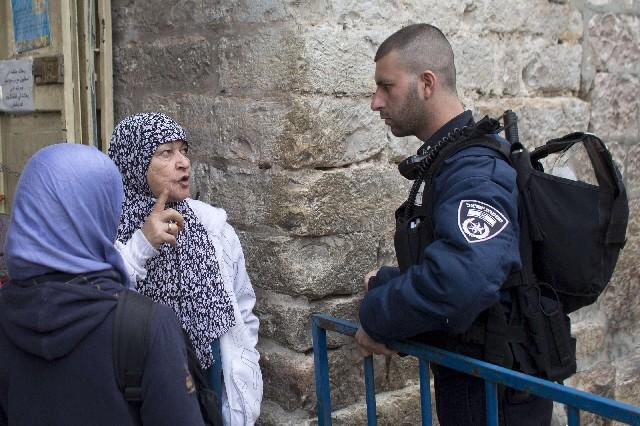 Mar 19,2014
Under the protection of Israeli security members, dozens of Jewish settlers on Wednesday entered Al Haram Al Sharif through Bab Al Magharbeh for the second day in a row, according to the Awqaf and Islamic Affairs Department in Jerusalem.
Jul 13,2014
The government on Sunday cautioned Israel against forging ahead with its measures targeting Islamic shrines in East Jerusalem.