You are here
Jordan hosts around 40% of registered Palestinian refugees
By JT - Jun 07,2015 - Last updated at Jun 07,2015
AMMAN — Jordan hosts around 40 per cent of Palestinian refugees registered with UNRWA, a report showed.
According to the statistical report for the first quarter of 2015, compiled by UNRWA and discussed by the Cabinet on Sunday, the number of Palestinian refugees residing in Jordan currently stands at more than 2.2 million, out of 5.6 million Palestinian refugees served by the UN relief agency in the Gaza Strip, West Bank, Syria and Lebanon in addition to Jordan. The agency has been serving refugees since its establishment in 1949, following the 1948 Arab-Israeli war and the resulting exodus of masses of people into neighbouring countries.
UNRWA defines this category of refugees as "persons whose normal place of residence was Palestine during the period June 1, 1946 to May 15, 1948, and who lost both home and means of livelihood as a result of the 1948 conflict". The descendants of Palestine refugee males, including legally adopted children, are also eligible for registration.
UNRWA's report, as cited by the Jordan News Agency, Petra, indicates that out of the Palestinian refugees in Jordan, only 387,000 live in camps. There are 13 Palestinian refugee camps in Jordan, three of which are not recognised, namely Madaba, Prince Hassan and Sukhneh.
Related Articles
Dec 30,2014
The value of used cars Jordan imported in 2014 reached around JD650 million, registering a 40 per cent increase over 2013, a sector leader said Tuesday.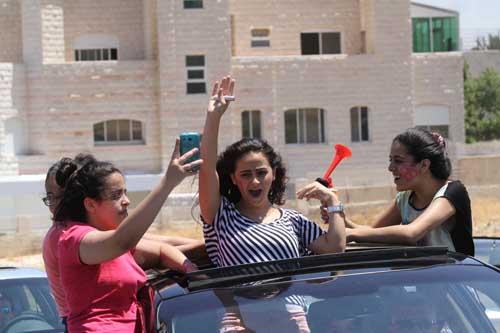 Aug 03,2014
Forty per cent of students who sat for the Tawjihi (General Secondary Certificate Examination) summer session passed, compared with a pass ratio of 56.3 per cent registered last year.
Sep 11,2014
National Library Department (NLD) personnel raided a facility this week that produces some 3,000 pirated CDs and DVDs of games and movies per hour, NLD Director General Mohammad Abbadi said on Thursday.
Newsletter
Get top stories and blog posts emailed to you each day.