You are here
Jordan made substantial progress in family planning, but challenges remain — health experts
By Laila Azzeh - Aug 24,2015 - Last updated at Aug 24,2015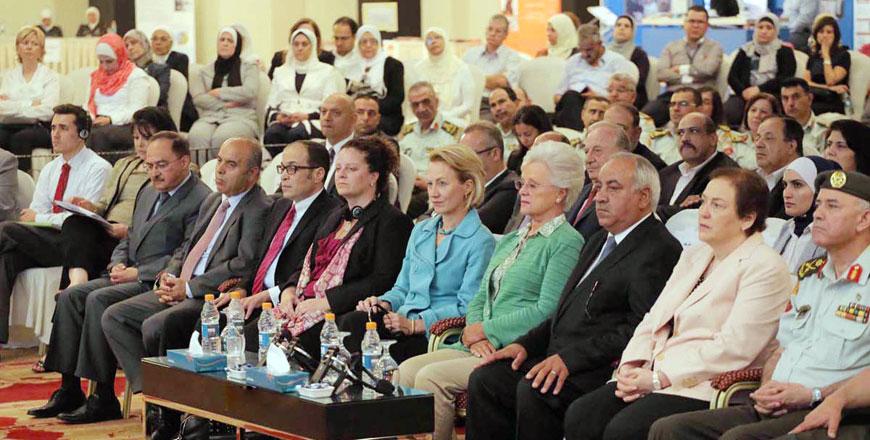 HRH Princess Muna attends a ceremony to mark the second annual National Family Planning Day in Amman on Monday (Petra photo)
AMMAN — Family planning is no longer perceived as a private issue between couples, but as a universal right for every individual and a tool for prosperity, experts said Monday.
"By choices, not by chance" is the motto international advocates are using to remind people of their ability to plan for their families and avoid unintended pregnancies, said UNFPA Jordan Country Director Dan Baker.
During a ceremony to mark the second annual National Family Planning Day, attended by HRH Princess Muna, he noted that the fund aspires towards a "world in which every pregnancy is wanted, every birth is safe and every young person has the right to reach their full potential".
Commending Jordan's achievements in this area, he said the Kingdom has done a "remarkable" job to achieve access to family planning methods.
He cited a 2012 official survey which showed that the knowledge of at least one method of contraceptive is "universal" for every married woman in Jordan.
"That is to say the knowledge about family planning exists. The use of contraceptives has increased by 15 per cent in the past 15 years in Jordan," said Baker.
However, he noted, at least 12 per cent of currently married women have unmet needs for family planning.
Internationally, the official noted that there are at least 220 million women in developing countries who have an unmet need for a contraceptive method.
"Every year, there are 8 million unintended pregnancies and 40 million abortions [worldwide]," he added.
"To change this, we must enforce and improve our ability to ensure access to knowledge about family planning methods," said Baker
He highlighted that almost 800 women and girls die around the world due to pregnancy-related complications, many of which can be avoided.
"Ninety-nine per cent of all these deaths are preventable."
The Health Ministry has launched the national day in a bid to stress the significance of developing family planning services in the Kingdom.
It has initiated the 2013-2017 Family Planning Strategic Plan in response to challenges facing the family planning programme and to support national efforts to improve related goals.
"We have made great progress in the provision of family planning services, such as increasing the number of clinics that provide a broad range of modern family planning methods and the number of trained staff who provide them," said Daifallah Lozi, the ministry's secretary general.
He added that the ministry not only provides contraceptives for its own facilities, but also for all other national partners, including the Royal Medical Services, UNRWA and NGOs.
"People have access to these methods for free," said Lozi, who underlined the challenges facing the national family planning programme.
"The programme suffers from financial issues, old infrastructure and shortage of staff."
Meanwhile, US Ambassador to Jordan Alice G. Wells noted that Washington has supported many initiatives in Jordan to improve public and private healthcare services, which contributed to several milestones, such as reducing maternal mortality by over 50 per cent since 1996.
Renovating hospitals and providing them with state-of-the art equipment has resulted in increasing neonatal survival from 25 per cent to 89 per cent, she added.
The importance of the national family strategy, according to Wells, lies in the economic benefits it is capable of realising
"Under optimistic projections for example, more sustainable population growth stands to save Jordan JD27 billion in the education sector, JD14 billion in the health sector and raise per capita income by 29 per cent by the year 2050," she said.
Family planning also strengthens Jordan's ability to achieve its full economic potential to reduce poverty and unemployment, lessen the strain on social services, infrastructure and national resources, like water and energy, according to the ambassador.
Noting that Jordan stands halfway on this strategic plan's timeline, she urged the Higher Population Council (HPC) and health authorities to work towards better achievements.
With the population estimated to double in 32 years at the current growth rate, HPC Secretary General Sawsan Majali presented a briefing on the critical outcomes the current fertility rate, which stands at around 3.8 births per woman, on all sectors by the year 2050.
She noted that the council builds projections on two scenarios. The first assumes the present fertility rate to remain constant until 2050, while the second predicts a decrease in fertility rate to reach 2.1 births per woman in 2030 and remain constant until 2050.
Under the first scenario, Jordan's population is expected to reach 15 million by 2050, while the country's population could reach 11.6 million by 2050 under the second scenario.
Related Articles
Aug 24,2016
AMMAN — Traditions, early marriage, lack of awareness and societal pressure are the main challenges in providing reproductive health service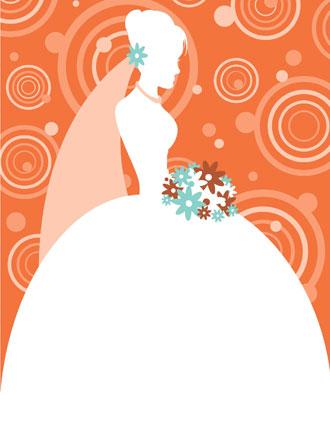 Aug 31,2016
AMMAN — Some 13.5 per cent of married women in Jordan were wed before the age of 18, the Higher Population Council (HPC) said on Wednesday.A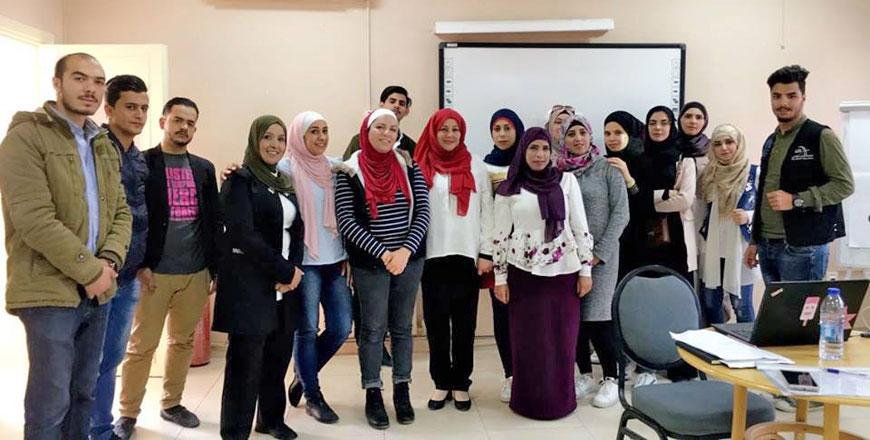 May 12,2018
AMMAN — The Jordanian Hashemite Fund for Human Development (JOHUD) has partnered with Harvard's T.H.
Newsletter
Get top stories and blog posts emailed to you each day.