You are here
Jordan ranked 58th for opportunities for girls — report
Kingdom is 4th among Arab countries on Save the Children's index
By Khetam Malkawi - Oct 29,2016 - Last updated at Oct 29,2016
AMMAN — Jordan has ranked 58th globally for opportunities for girls, in the latest report by Save the Children exploring the barriers that hold girls back.
The report, launched to mark the International Day of the Girl on October 11, measures countries against five indicators: early marriage, adolescent pregnancy, maternal mortality, women in parliament and secondary school completion.
In Jordan, a recent report by the Sisterhood Is Global Institute (SIGI) said that nearly 20 per cent of marriages registered in Jordanian courts in 2015 involved brides aged between 15 and 18.
Citing the Department of Statistics, SIGI said 16,019 young brides were married in 2015, amounting to 19.7 per cent of the 81,373 marriages recorded in the Kingdom.
The government pledged in August to ensure better legal protection for women and said it is working to amend family, personal status and labour laws.
Meanwhile, there are 18 women MPs in the current 130-Lower House, 15 of whom won through a women's quota, and women and girls constitute 51 per cent of the Kingdom's university students.
According to Save the Children, more than 700 million women in the world today were married before their 18th birthday and one in three of those women was married before the age of 15. The report noted that child marriage can trigger a cycle of disadvantage that affects every part of a girl's life.
In addition an estimated 30 million girls are at risk of female genital mutilation in the next decade.
Adolescent girls are more likely to experience certain forms of violence, including sexual violence, than boys, while 2.6 billion girls and women live in countries where marital rape is not explicitly criminalised, the report said.
This report also identifies the three specific guarantees to girls that governments must make: fair finance, equal treatment and accountability.
Sweden was ranked first in the Girls' Opportunity Index, followed by Finland and Norway. Niger came last, in the 144th place.
Regionally, Algeria came first among Arab countries, and 31st overall, followed by Tunisia (33), Qatar (53) and then Jordan.
Related Articles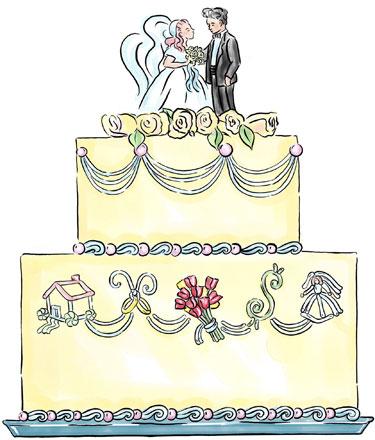 Oct 26,2016
AMMAN — Nearly 20 per cent of marriages registered in Jordanian courts in 2015 involved brides aged between 15 and 18, the Sisterhood Is Glo
Jul 18,2017
AMMAN — New regulations issued by the Cabinet on Sunday to regulate the legal age for early marriage for girls drew criticism by activists a
Aug 27,2017
AMMAN — There is a connection between early marriage and dropping out of school among girls in Jordan, the Sisterhood Is Global Institute (S
Newsletter
Get top stories and blog posts emailed to you each day.