You are here
Jordan rejects Israel mosque bill as violation of int'l law, peace treaty
By JT - Mar 08,2017 - Last updated at Mar 08,2017
AMMAN — Jordan on Wednesday condemned the Israeli Knesset's approval of a preliminary reading for a bill to ban the use of speakers to call for prayer in mosques in Israel and the occupied East Jerusalem, stressing that the bill violates international human rights' laws and conventions.
Minister of State for Media Affairs Mohammad Momani said that international and humanitarian law applies to East Jerusalem, which stipulates that Jerusalem's awqaf is the only entity with the power to manage the affairs of mosques, especially Al Aqsa Mosque/Al Haram Al Sharif, the Jordan News Agency, Petra, reported.
Momani, who is also the government's spokesperson, said that there is a clear provision in the Jordanian-Israeli peace treaty; namely, the second paragraph of Article 9, which stipulates that Israel respects Jordan's role regarding Islamic sanctuaries in Jerusalem, noting that such a bill is a violation of its commitment under the treaty.
Related Articles
Nov 12,2014
Jordan on Wednesday asserted that it will continue to confront Israeli violations against Islamic sites in Jerusalem whenever they occur, noting that it maintains all its options to protect Al Haram Al Sharif, in line with the Kingdom's historic role and the 1994 Jordanian-Israeli peace treaty.
Feb 04,2016
AMMAN — Jerusalem Awqaf Department Director Azzam Khatib Tamimi has condemned Israel's violations against the Umayyad Palaces area to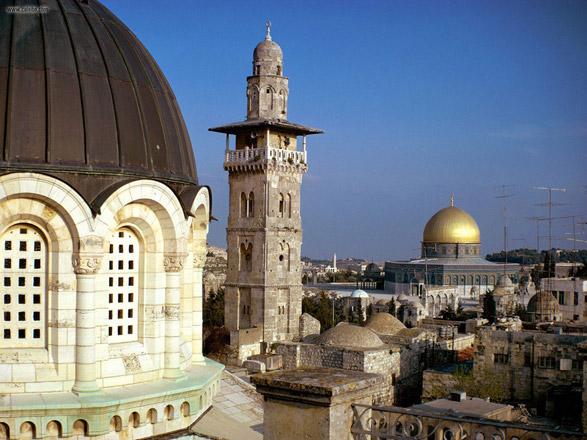 Jul 05,2017
AMMAN — The UNESCO's World Heritage Committee decision which the agency adopted on Tuesday night on the old town of Jerusalem and its walls
Newsletter
Get top stories and blog posts emailed to you each day.