You are here
Jordan to renegotiate deals with UK in 2 years after Brexit
By JT - Aug 27,2016 - Last updated at Aug 27,2016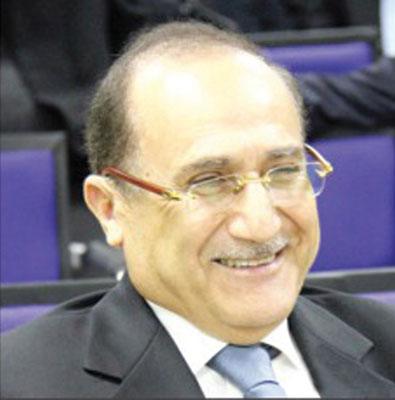 AMMAN — Deputy Prime Minister for Economic Affairs and Minister of Industry, Trade and Supply Jawad Anani on Saturday said that Jordan and the UK will start re-negotiating their bilateral trade agreements in two years, like the rest of other partners, after Brexit.
Speaking at a panel discussion organised by the Jordan Europe Business Association and the Amman Chamber of Commerce (ACC), Anani said that the decision was taken in light of the historic development.
Brexit's effect on Jordan, he added, will be limited to the need to amend the agreement on simplifying the rules of origin for trade with the UK, according to an ACC statement.
During the panel discussion, titled "The Repercussions of UK's Withdrawal from the EU", Anani said that exiting blocs and economic alliances is a global phenomenon and the international law has clearly defined what partners do in such cases.
The minister highlighted the world's concerns as a result of Britain's withdrawal from the EU, noting that the union's member countries had barely risen after the financial crisis that hit Greece, threatening the stability of the whole euro area, only to face Brexit, which would affect the union's economic power.
The volume of trade between Jordan and the UK has not reached the desired level, Anani said, adding that Jordanian exports to the UK last year stood at JD18 million compared to JD200 million of imports, calling on the private sector to benefit from the agreements to simplify the rules of origin to increase the trade volume with both the UK and the EU.
ACC's First Vice President Ghassan Khirfan said that Brexit will have no direct effects on Jordan's economy and bilateral agreements will remain effective, while Jordanian-EU relations would have a boost after the signing of an agreement to simplify the rules of origin for the next 10 years.
Related Articles
Jul 30,2016
AMMAN — The private sector must take the initiative in order to benefit from the Jordanian-EU agreement on simplified rules of origin, a gov
Sep 07,2014
Amman Chamber of Commerce (ACC) President Issa Murad on Saturday discussed with a delegation from Ajman's commerce and industry chambers means to develop bilateral trade ties. Murad acquainted the delegates on the ACC's work and investment opportunities available in Jordan.
Nov 07,2015
AMMAN — Jordan Investment Commission (JIC) President Montaser Oqlah said Saturday valued the performance of the Amman Chamber of Commerce (A
Newsletter
Get top stories and blog posts emailed to you each day.