You are here
Jordan tapping popularity of UEFA Champions League to promote tourism
By Dana Al Emam - Mar 26,2015 - Last updated at Mar 26,2015
AMMAN — Millions of football fans watching the UEFA Champions League will see advertisements of Jordan's golden triangle of tourism: Aqaba, Petra and Wadi Rum, an official said on Thursday.
The stadium advertisements, which will appear during the matches of the league's quarter-finals onwards, will show Europeans promotional material of tourism sites in Jordan for the first time, Aqaba Special Economic Zone Authority (ASEZA) Chief Commissioner Hani Mulki, said.
Mulki highlighted that the project, which costs around £10,000 (around JD10,518) per match, is implemented in partnership with several hotels and businesses, as well as Aqaba's King Hussein International Airport.
If the promotion proves successful, the same method may be applied in Arab and Asian football leagues, the former minister said.
He underscored the importance of the government's recent decision to exempt passengers of charter planes and low cost carriers landing at Aqaba airport from the $60 departure tax.
"The step encouraged several airlines to contact the concerned authorities to use the airport in Aqaba," Mulki told The Jordan Times over the phone, expecting tax exemptions to create a "better tourism season this year".
He also cited ASEZA's plan to promote and showcase the feasibility of transportation projects in Aqaba during the World Economic Forum meeting on the Middle East and North Africa, which will be held at the Dead Sea between May 21 and 23.
"Aqaba's infrastructure has been developed very well over the past 14 years, and now is the time to utilise it," Mulki said, adding that ASEZA is currently working on upgrading its website to further spread awareness on Jordan's safety and promote Aqaba as a "leisure market".
"Some people still confuse Jordan with other unstable countries in the region," Mulki said.
"We don't want the Aqaba promotion to be exclusive to the sea, the beaches and the hotels… we are working to expand our tourism product to include entertainment activities, water parks and Aqaba's archaeological sites, which include the oldest church in the world," he added.
A café-style open-sky movie theatre has already started operating in the port city, and the next step is to improve shops and products, and build shopping malls, as Aqaba, 330km south of Amman, has only one mall, Mulki noted.
"We have a big product to sell that we must not keep covered."
Related Articles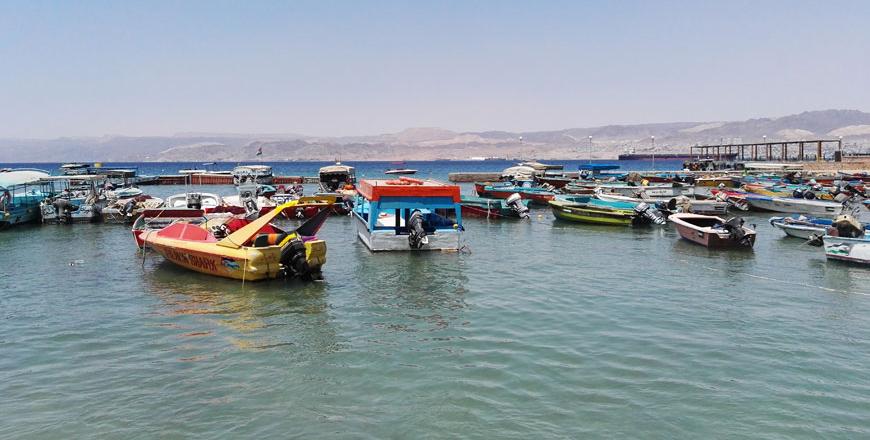 Sep 06,2016
AMMAN — Some 278,423 tourists visited the port city of Aqaba during the first six months of 2016, the Jordan News Agency, Petra, reported on
Mar 29,2015
Stakeholders will draw up an urgent marketing plan to "salvage" the Kingdom's tourism industry by promoting national tourist products in new and traditional markets worldwide, Tourism Minister Nayef Al Fayez said Sunday.
Oct 06,2016
AMMAN — Some 9,000 tourists are scheduled to visit Aqaba in November and December to spend time in the port city and other tourist destinati
Newsletter
Get top stories and blog posts emailed to you each day.