You are here
Jordan tourism flies high as low-cost carriers open new markets
By Bahaa Al Deen Al Nawas - Feb 03,2020 - Last updated at Feb 03,2020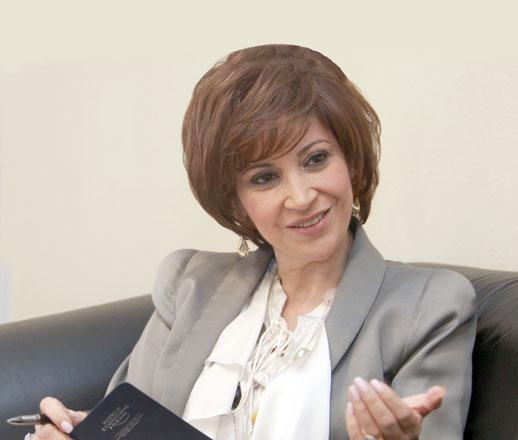 AMMAN — Low-cost carriers (LCCs), which open up yet-untapped tourism markets for the Kingdom and provide direct transit for visitors who previously had to take multiple flights, are a "game changer", Minister of Tourism and Antiquities Majd Shweikeh said on Monday.
"LCCs are profitable to the entire value chain. Transportation, handicrafts, local communities and many more are benefitting," Shweikeh said during an interview with The Jordan Times held at the ministry in Amman.
She stressed that the ministry encourages LCCs to operate in Jordan, as impact assessment has shown that a JD10 million subsidy for LCCs will yield a return of JD100 million.
During 2019, over 244,000 passengers arrived in Jordan through various LCCs operating in the Kingdom, Shweikeh noted.
Ryanair began its Jordan operations in 2018 with 14 routes to Amman and Aqaba, and grew to 18 routes in 2019, the minister said.
"This expansion is something we're working on replicating in 2020 and upcoming years," she said, noting that 229,000 passengers arrived through Ryanair during 2019 on 1,455 flights.
EasyJet began with two seasonal winter routes to Aqaba in 2018 and added three more routes in 2019, which witnessed a total of 15,000 passenger arrivals to the Kingdom through 110 flights, she said.
The LCC Transavia operates two routes to Amman from Lyon and Amsterdam, and will launch their third route from Paris ORLY in May of 2020, the minister said.
"We are currently expecting similar numbers for 2020, with around 290,000 tourist arrivals through the LCCs operating in Jordan and a conservative estimate of tourism income at JD100 million from those passengers," she added.
"The introduction of LCCs to the tourism sector, through agreements with the JTB, has acted like a stimulant to the tourism industry in specific and the Jordanian economy at large," the minister said.
The availability of low-cost flights has also transformed Jordanians' travel habits, Shweikeh said, noting that budget carriers have provided expanded access to destinations in Europe for a larger segment of Jordanians, including a younger demographic that could not afford air travel in the past.
This has motivated Jordanians to travel more frequently and book their flights directly through LCC websites rather than traditional travel agents, the minister added.
A "direct impact" of introducing LCCs has been seen in tourism destinations such as Petra, Jerash and the Baptism Site, where visitors in 2019 increased by 37 per cent, 42.5 per cent and 28 per cent, respectively, compared with 2018, Shweikeh said, noting that many tourists from new markets that were inaccessible in the past have been flying to Jordan.
"The accessibility at competitive prices offered to potential tourists by LCCs has encouraged them to add Jordan to their lists of must-visit destinations," Shweikeh said.
While traditionally, Jordan has been a "bucket-list" destination for retirees and older generations, "younger and more intrepid travellers are visiting the destination and are encouraging the diversification of the tourism landscape," according to the minister.
Shweikeh highlighted the potential of tapping into the key subsector of "faith-based travel" with the introduction of new and affordable direct routes, noting that Jordan "boasts over 30 sites mentioned in the Old and New Testaments, including five sites designated as holy pilgrimage sites by the Vatican".
Through new routes, she stressed, the Kingdom can access a vast faith-based travel market in countries like Italy and Poland, further diversifying tourism appeal.
In regards to the ministry's efforts to increase the length of stay for tourists coming to Jordan via LCCs, Shweikeh said that her team "works closely with the JTB" to encourage tourists to spend time at various tourism sites in the Kingdom.
"I was in Wadi Rum last week — the experiences and products that we can develop there to lengthen the stay of the tourists are unlimited," she said, noting the potential of stargazing, meditation and yoga and exploration as new tourism products.
The minister stressed the need for expanded marketing strategies for the Kingdom that employ social media, influencers and the filming industry.
"We must ensure that our [tourism] product is of high-quality and that we have enough products to not only entice visitors to stay longer, but to encourage them to become repeat visitors," she said, noting that the JTB has developed a strategy diversifying the tourism product as much as possible to cover the entirety of the Kingdom.
"This type of tourism will allow for a larger level of local economy investment in tourism in traditional established sites like Petra, and allow for an expansion of that investment into infrastructure and services in areas that have not witnessed tourism activity in the past," Shweikeh noted.
She added that her team will continue to work on attracting more carriers from Jordan's target markets in Asia and Europe.
"With the support of the Jordanian government and the JTB, we will hopefully be able to secure another international carrier or two to Jordan by the end of the year and drastically increase the number of tourists coming to Jordan year-on-year over the next few years," she concluded.
Newsletter
Get top stories and blog posts emailed to you each day.