You are here
Jordan world's second water-poorest country
By Hana Namrouqa - Oct 22,2014 - Last updated at Oct 22,2014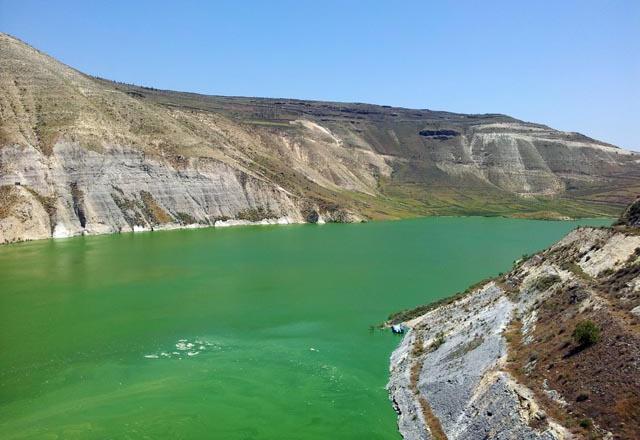 AMMAN — Jordan now ranks as the world's second water-poorest country, where water per capita is 88 per cent below the international water poverty line of 1,000 cubic metres annually, government officials said on Wednesday.
The deteriorating regional conditions and turmoil have led to waves of hundreds of thousands of refugees flowing into Jordan, pushing it over time from being one of the world's 10 water-poorest countries in the world, to the fourth and now the second, according to ranking by the United Nations, Ministry of Water and Irrigation Spokesperson Omar Salameh told The Jordan Times.
Meanwhile, Minister of Water and Irrigation Hazem Nasser said that Jordan has borne the burden of hundreds of thousands of Syrian refugees, stressing in a statement e-mailed to The Jordan Times that the influx of refugees caused water demand to increase by 40 per cent in the north, 10 per cent in Karak in the south and by more than 21 per cent of the Kingdom's average water demand.
"Jordan is living a water crisis and a huge challenge due to the limited resources, as water per capita share is less than 1,200 cubic metres of water annually, while water per capita share in neighbouring and regional countries exceeds 1,250 cubic metres annually," Nasser underscored.
The minister said that the ministry is struggling to cope with the increasing challenges, noting that the government coordinator for human rights released a report listing the challenges the water sector is facing.
The main challenge to the water sector, according to the report, is the increasing demand for water due to the ongoing influx of Syria refugees into the country. But Nasser said that the high energy prices also pose a key challenge to the ministry.
"The government incurs over 80 per cent of the operation costs of the water resources and the pumping stations… in addition, violations on the water network and resources and drilling of illegal wells have increased since the Arab Spring," Nasser said, noting that the violations are pushing up operational costs.
The available water resources in Jordan offer 800-900 million cubic metres of water annually, the minister noted, underscoring that this annual amount caters for the needs of only three million people, while the number of water users in Jordan now exceeds 10 million people.
Related Articles
Nov 08,2014
The Ministry of Water and Irrigation has started the second phase of a project to rehabilitate the water network in Mafraq Governorate's Balama District, a government official said on Saturday.
Nov 10,2014
Jordan will use Thai technology to make artificial rain in 2015 to increase precipitation in the Kingdom, which is the world's second water-poorest country, according to Mohammad Samawi, director general of the Jordan Meteorological Department.
Nov 29,2015
AMMAN — Jordan is scheduled to conduct an experiment in cooperation with Thai experts to make artificial rain in the vicinity of King Talal