You are here
Jordanian actor Zuhair Nubani receives honorary PhD in artistic creativity
By JT - Mar 24,2019 - Last updated at Mar 24,2019
AMMAN — The Ekleel Centre for Studies and Consultancy on Saturday honoured Jordanian actor Zuhair Nubani for receiving an honourary PhD degree in artistic creativity from the International British Academy of Journalism, Media and Communication Arts in Cairo.
Under the patronage of former foreign minister Kamel Abu Jaber, Ekleel held the ceremony at the Abdul Hameed Shoman Cultural Forum in Amman, where Nubani was awarded the 2019 Shield of Excellence, a statement sent to The Jordan Times said.
Minister of Culture and Youth Mohammad Abu Rumman, along with a crowd of fans and supporters, attended the event, featuring a film documenting Nubani's career and life, produced by Ekleel and written by scenarist Riyadh Yassin.
In Yassin's address, he described Nubani as "committed to the causes of his nation and people", among many other speeches delivered by friends and supporters of the celebrated artist.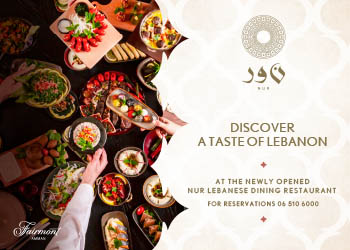 Newsletter
Get top stories and blog posts emailed to you each day.