You are here
'Jordanian-drafted resolution on Gaza awaiting Security Council review'
By JT - Aug 05,2014 - Last updated at Aug 05,2014
AMMAN — Jordan, as a non-permanent member of the UN Security Council, has prepared a draft resolution on Gaza to be discussed soon, Foreign Minister Nasser Judeh told senators on Tuesday, the Jordan News Agency, Petra, reported.
Confirming the step, Foreign Ministry Spokesperson Sabah Al Rafie told The Jordan Times that the Kingdom "on behalf of the Arab group and in coordination with Palestine" has put the draft resolution "into blue".
Putting a draft resolution into blue is a procedure taken at the Security Council when a state wishes to present it for vote.
It is printed in blue ink in the final stage of negotiations, usually 24 hours before the vote.
Rafie did not give further details about the resolution, but Agence France-Presse reported that it calls for an immediate ceasefire and an Israeli withdrawal from the Gaza Strip.
The document has yet to come up for formal discussion, AFP said.
The UN General Assembly is scheduled to hold a meeting on Gaza on Wednesday, as requested by Arab countries that are pushing for a toughly worded resolution to be adopted by the Security Council, the agency reported.
Top UN officials will brief ambassadors of the UN's 193 member states, according to AFP.
At his meeting with senators, Judeh highlighted Jordan's support for the people in Gaza suffering under the Israeli aggression and the Kingdom's diplomatic efforts to end the Israeli war on the coastal enclave, Petra reported.
The minister also met with Tony Blair, the representative of the International Quartet for Middle East Peace, in Amman on Tuesday and reviewed the situation in the Gaza Strip.
Judeh reiterated Jordan's condemnation of the Israeli aggression on Gaza and the killing of civilians.
The two officials stressed the need to end the bloodshed and violence within the framework of the Egyptian initiative.
Judeh stressed that the political solution and the resumption of peace negotiations is the only guarantee to avoid such Israeli attacks.
The minister said negotiations must lead to the establishment of an independent Palestinian state on the pre-1967 borders with East Jerusalem as its capital.
For his part, Blair commended the Kingdom's efforts to end the bloodshed in Gaza, expressing his keenness to maintain coordination with Jordan to that end.
Related Articles
Aug 12,2014
Having a unified stance on the Palestine-Israel conflict is a top priority to galvanise the Arab and Muslim nation's resources to bring an immediate end to Israeli attacks on the Palestinian people, Foreign Minister Nasser Judeh said Tuesday.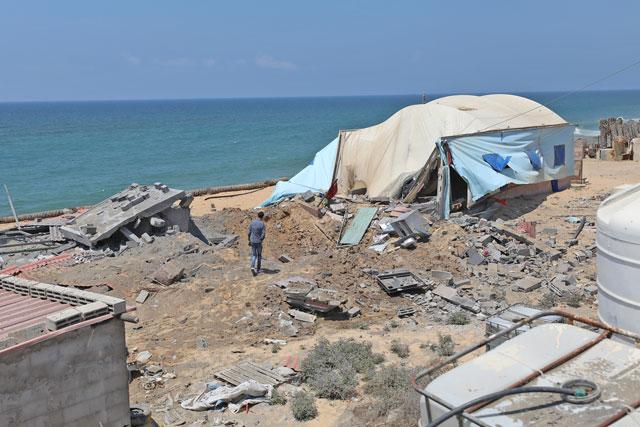 May 31,2018
UNITED NATIONS — The latest escalation of fighting between Israel and Palestinian resistance groups has pushed Gaza to the brink of war, the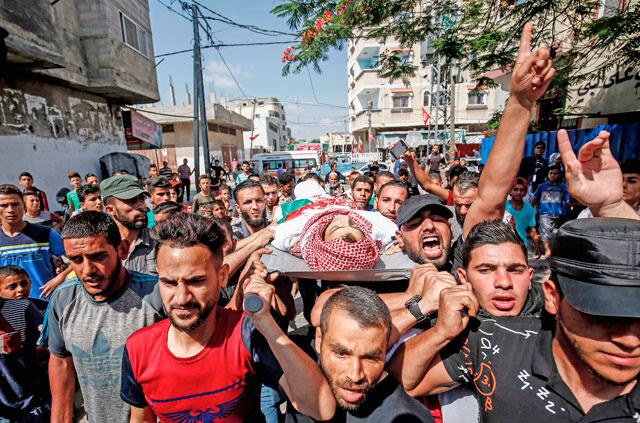 May 30,2018
UNITED NATIONS/RAMALLAH — Kuwait on Tuesday circulated the watered-down draft UN Security Council resolution on setting up an international
Newsletter
Get top stories and blog posts emailed to you each day.