You are here
Jordanians aware of climate challenges, shows study
By Mays Ibrahim Mustafa - Sep 23,2023 - Last updated at Sep 23,2023
AMMAN — A study conducted by the Jordan Health Aid Society - international (JHASi) revealed a "good" level of knowledge about climate change in Jordan.
The study, titled "Jordanians' Climate Change Knowledge Assessment", features the findings of a survey sample targeting 396 persons from all age groups in Jordan.
It showed that 98 per cent of participants agreed that climate change is impacting the weather, and 97 per cent of participants said that it will impact the economy. It further revealed that 52 per cent of the survey sample view that climate change is a political topic, and 73 per cent of them said that climate change might lead to wars.
The research recommended enhancing awareness raising efforts on climate change through workshops and training courses, in addition to increasing cooperation and coordination on the national level to combat the impacts of this phenomenon.
It also suggested conducting more studies that investigate the impacts of climate change on Jordan and gauge climate-change related knowledge among Jordanians in order to better prepare a national response plan.
A global threat
Climate change is one the most prominent challenges of our time due its negative impacts on various development sectors, according to the report. It explained that climate change is caused by human activities that increase greenhouse gas emissions.
The report also highlighted some of its most adverse impacts, including water shortages, drought, heatwaves, desertification, natural disasters, rising sea levels and floods.
"These phenomena directly and indirectly threaten the full and effective enjoyment of a range of human rights by people throughout the world, including the rights to life, safe drinking water and sanitation, food, health, housing, self-determination, culture, work and development," according to Office of the United Nations High Commissioner for Human Rights (OHCHR). The report noted that the issue of climate change requires a "global rights-based" response.
It stated that Jordan has signed multiple international agreements affirming its commitment to climate change adaptation and mitigation, including the United Nations Framework Convention on Climate Change (UNFCCC), the Basel Convention, and the Paris Agreement.
It also pointed out that the UNFCCC acknowledges "that the global nature of climate change calls for the widest possible cooperation by all countries and their participation in an effective and appropriate international response, in accordance with their common but differentiated responsibilities and respective capabilities and their social and economic conditions".
Related Articles
Jun 05,2022
AMMAN — Jordan Health Aid Society International (JHASi) will host an international conference titled "Climate Change's Impacts on Jordan's H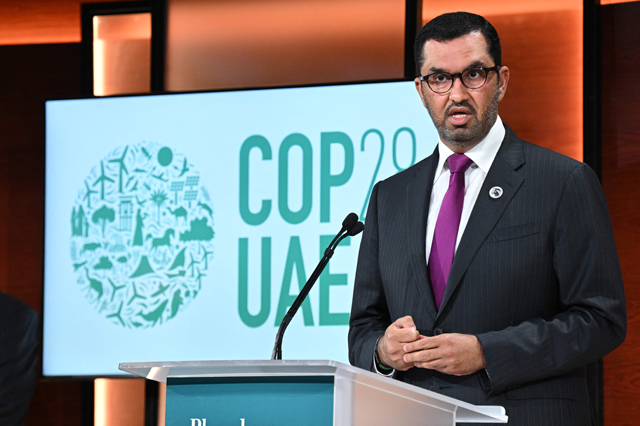 Nov 26,2023
AMMAN — The 2023 United Nations Climate Change Conference, more commonly referred to as COP28, is set to commence this Thursday in Dubai, wi
May 06,2020
AMMAN — The United Nations Development Programme, in partnership with the Jordan Health Aid Society-International (JHASi) launched a project