You are here
Jordanians prefer 'closer destinations' for Eid holiday
By Hana Namrouqa - Aug 20,2017 - Last updated at Aug 20,2017
Jordanians turn to local destinations such as Aqaba and the Dead Sea during Eid holiday according to travel agents (File photo)
AMMAN — Jordanians planning to travel during Eid Al Adha holiday early next month are preferring short-distance destinations where visas are not required, according to the Jordan Society of Tourism and Travel Agents (JSTA).
Their preferred travel destinations are Turkey, Georgia and Sharm Al Sheikh in Egypt, according to JSTA President Mohammad Samih.
"Many Jordanians prefer the aforementioned destinations, and, recently, more of them are choosing Georgia since it announced a visa-free entrance to several nationalities including Jordan," Samih told The Jordan Times.
Noting that the number of those planning to spend the Eid holiday abroad is not exact yet, Samih expected the number to drop this year.
"We expect the number of Jordanians who will spend their Eid Al Adha holiday abroad to slightly drop compared to the same period last year due to several factors, mainly economic ones," he noted.
The society's president underscored that, while many Jordanians are planning to travel for the holiday, they should make sure to select licenced and trusted travel agencies.
"People should make sure they are booking for their travels with licenced travel agents which have connections with the Ministry of Tourism and JSTA as references in case of disruption during their travel or booking," Samih said.
He noted that, while many Jordanians are travelling abroad for the Eid holiday, the local tourist destinations also registered a higher turnout during the holidays.
"Locally, Jordanians head to Aqaba and the Dead Sea during the holiday," he noted.
Hala Abed Rabbu and her family have already booked their holiday.
"My husband and I decided to spend the Eid in Aqaba this year. We will travel with our own car, we did the booking by ourselves and we know the city's best places to eat and stay," Abed Rabbu, a fitness trainer, said.
Meanwhile, Samir Yakoub said that he is planning to travel to Georgia this year.
"I will travel with my wife to Georgia during the Eid holiday. We have never been there and we are very eager to discover the country. Travel agents have really nice and cheap offers for this country," the newly-wed told The Jordan Times.
Related Articles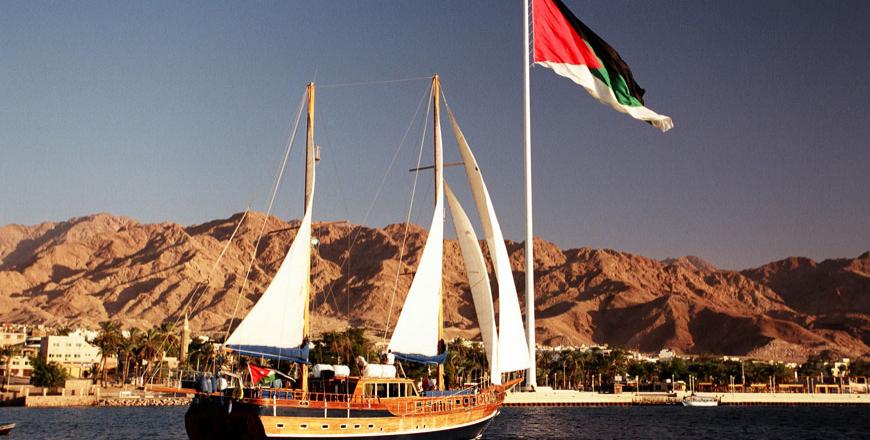 Jul 16,2015
By Omar Obeidat AMMAN –– The port city of Aqaba is the preferred destination for Jordanian holiday makers during this Eid Al Fitr
Jun 23,2017
AMMAN — Jordanians are less eager to spend Eid Al Fitr holiday abroad, despite the relatively long vacation that extends from Friday until W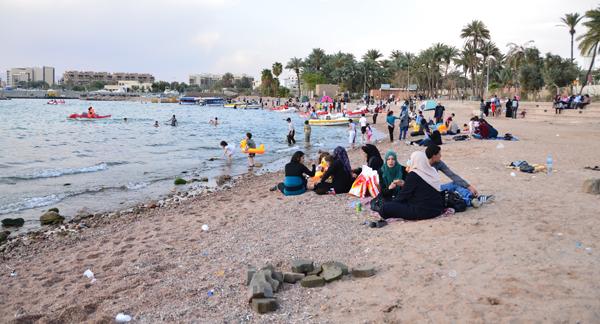 Sep 29,2015
AMMAN — Aqaba Special Economic Zone Authority Deputy Chief Commissioner Yusuf Mansur said that more than 50,000 holidaymakers spent Eid Al A
Newsletter
Get top stories and blog posts emailed to you each day.