You are here
Jordan's art scene brought to public through online magazine
By Camille Dupire - Jul 09,2018 - Last updated at Jul 09,2018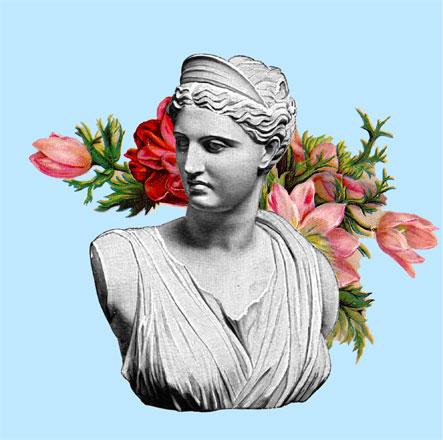 Artmejournal aims to promote artists, galleries and events happening in Jordan and in the region (Photo courtesy of Adnan Samman)
AMMAN — Art lovers in Jordan and the region can now find easily accessible, free-of-charge information about the art-related events and activities happening in the Kingdom through an online magazine dubbed "Artmejournal".
"The idea of Artmejournal was born as editor -in-chief Sama Shahrouri and I were discussing the void in art journalism that focuses on under-represented topics and artists in the region," said Hind Joucka, founder of Artmejo, the website hosting the journal, adding: "With our limited resources, we decided to create an online journal that is easy to access, free and reaches all ends of the planet."
It took the pair about a year to refine the journal, which released its first publication on Friday, discussing topics ranging from Amman's Baladak Street Art Festival to artists with mental illnesses and the collective art project "Daftar Asfar".
For Joucka, the online magazine was a way to merge her two passions of writing and the arts into one platform that seeks to initiate discussions and debates about culture and arts.
"Artmejournal seeks to provide a proactive platform for thinkers and creators, and promote artists, galleries and events happening in Jordan and in the region," Joucka told The Jordan Times, noting that the journal will include public opinion pieces, features, interviews with artists and creative people, reviews and news happening in the local, regional and international art scene.
With contributors writing from Libya, England, Egypt and Germany, among other countries, the magazine strives to provide an interactive, multicultural perspective on Middle Eastern art, in an open space that gives readers the opportunity to join in on the conversations.
An Iranian citizen based in London, Sahar Esfandiari is one of the first contributors to the magazine, as she wrote a piece on the work of Hassan Hajjaj, a Moroccan-born, British-based visual artist.
"We have received so much help and encouragement throughout our journey, which made us believe even further that there is a need for a platform like this to exist," Shahrouri stated.
She explained that Artmejournal aspires to be a "beneficial source for valuable, factual and analytical information on any topic that has to do with plastic and visual art in both Arabic and English".
"It can be quite hard to find resources on art in the region, and in Jordan in particular," said Maha Abu Nada, a 23-year-old art student, adding that "most of the information I get comes from my friends or my relatives working in the field. But it's a shame that not more people can have access to art-related events, exhibitions or else. It could really open up people's minds".
For Jordanian Jad Dahshan, who lives in the US, Artmejournal was a way to contribute in "uniting the Jordanian art scene and making it more accessible to the public".
"With a continually growing community of artists and art enthusiasts in Jordan, navigating the scene can be quite dizzying, and artmejournal strives to provide coverage of the goings-on about town as well as a platform for local artists to promote their work and connect with other creatives," he told The Jordan Times on Sunday.
"On the long run, artmejournal will act as an archive for art historians of the future to draw from while trying to understand the artistic, cultural and even political zeitgeist of our time," he concluded.
Newsletter
Get top stories and blog posts emailed to you each day.