You are here
Journalists call for committee to diagnose print media crisis, suggest solutions
By Mohammad Ghazal - Jun 07,2015 - Last updated at Jun 07,2015
Abdul Wahab Zgheilat speaks at a consultation meeting at the Jordan Press Association, in the presence of Tareq Momani, JPA president and Al Rai chief editor, on Sunday (Photo by Hatem Ali)
AMMAN — Journalists on Sunday proposed the formation of a committee to identify the reasons behind the decline of print media and the financial woes affecting newspapers, and suggest solutions.
They said identifying the reasons behind the crisis is key to addressing the challenges print media outlets in Jordan face, noting that the committee should comprise media experts and representatives of stakeholders in newspapers.
"Print media in Jordan suffers from a big financial crisis… Such a committee should be responsible for coming up with a detailed report on the crisis and reasons behind it," Abdul Wahab Zgheilat, former chief editor of Al Rai, said at a consultation meeting at the Jordan Press Association (JPA) on Sunday to look into the situation of print media.
"When we have a detailed report, we can better argue with authorities and stakeholders about what exactly needs to be done to rescue print media," Zgheilat, also a former JPA president, added at the meeting in the presence of several syndicate members.
He said the Lower House should shoulder its responsibilities by taking a firm stand in support of print media, as it is capable of placing pressure on the government in this respect.
Mohammad Quteishat, the JPA's legal adviser, said the crisis facing local print media is part of a global trend, with all newspapers undergoing financial crises.
"To address the issue, newspapers also need to improve their products. They should adopt new tools and methodologies to enhance productivity and reach out. They should keep abreast of the latest media trends as well," Quteishat added.
During the meeting, participants discussed the situation at Ad-Dustour, where journalists and staff have not been paid for months.
Some called for escalatory measures and holding sit-ins to pressure the Social Security Corporation, whose investment fund owns nearly 30 per cent of the company that publishes Ad-Dustour, to take practical steps to resolve the crisis.
Tareq Momani, JPA president and Al Rai chief editor, said the association has worked to address the crisis at Ad-Dustour.
He added that the syndicate will continue to take measures to help print media.
Momani noted the JPA has also decided to postpone imposing overdue fees on journalists working at Ad-Dustour in light of the current conditions they are going through.
Related Articles
Oct 24,2015
AMMAN — Amidst difficult financial conditions and the decline in advertising and distribution, newspapers in Jordan should focus on breathin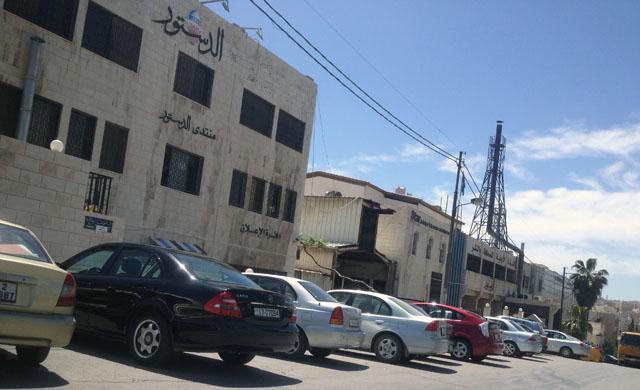 May 03,2015
Ad-Dustour daily's administration has laid off 46 staff members, including eight journalists, as the paper's financial crisis continues, an employee said Sunday.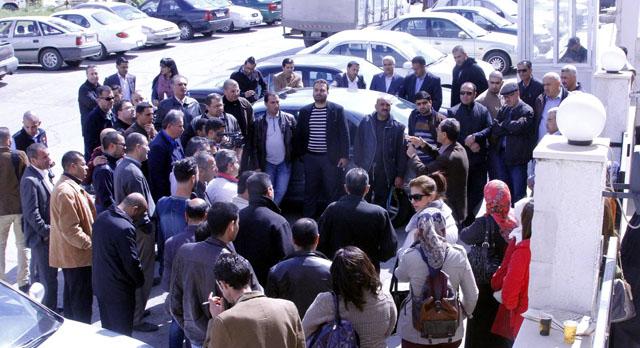 Apr 04,2015
With the Lower House scheduled to meet Sunday to discuss the "worsening financial situation" of the print media, some journalists were hopeful that lawmakers will contribute to resolving the sector's crisis.
Newsletter
Get top stories and blog posts emailed to you each day.