You are here
Journalists should expose terrorism, radical groups — media experts
By Mohammad Ghazal - Aug 24,2016 - Last updated at Aug 24,2016
AMMAN — Journalists in the Arab world need to be more courageous in exposing terrorism and radical groups as well as those who stand behind them, media experts said on Tuesday.
During a session on media coverage of terrorism-related issues in the Arab world, at the Jordan Festival for Arab Media in Amman, experts called for a unified media strategy in the region.
Continued coordination is needed to counter the propaganda of terrorist groups, whether through traditional or social media, participants said.
"More than 90 per cent of the content in Arab media outlets about local Arab issues comes from international media outlets. This is a very serious issue. Local media in the Arab world need to do more," said Samira Ebrahim Bin Rajab, Bahrain's former minister of state for media affairs and personal representative of King Hamad of Bahrain.
Media outlets in the Arab world should not be influenced by international and Western media or blindly follow them, she said.
She urged journalists not to adopt Western terminology when describing Arabs or Arab issues, criticising the use of "Islamic State" to describe a group that has nothing to do with Islam, and the phrase "Greater Middle East".
"Media outlets in the Arab world must change their approach to covering Arab issues."
Meanwhile, Col. Khader Al Khattab of the Public Security Department stressed the role of the media during crises, and said the press must spread constructive messages to the public.
Scholars, teachers and all stakeholders in society must unite to counter radicalism, Khattab said.
"Reaching out to people via TVs, social media, radio, newspapers and all available media outlets should be consistent, while using a smart method to deliver a message to counter terrorists' propaganda," he added.
At the opening of the festival on Monday, Deputy Prime Minister for Economic Affairs Jawad Anani stressed that the event comes at a time of intensified Arab and international efforts to counter terrorism and extremism.
Media outlets play a pivotal role in fighting all types of extremism by raising awareness and exposing terrorist groups and their schemes, said Anani, who is also minister of industry, trade and supply.
The minister, who was deputising for HRH Princess Rym Ali, reviewed Jordan's efforts on all fronts to counter terrorism, noting that media in the Arab world should follow a clear vision to help efforts to combat extremism.
Anani added that training and empowerment of media professionals is needed to uplift the profession.
Speaking at the opening, Jordan Media Commission (JMC) Director General Amjad Qadi said the festival provides an opportunity for networking and the exchange of expertise.
Several key issues are being discussed during the festival including technological developments, drama in the Arab world and media under the influence of politics in the Arab world, said Qadi.
Sponsored by the Arab League and organised by the JMC in cooperation with the Jordan Artists Association and Jordan TV, the festival, which concludes on Thursday, has brought 700 media experts and artists to the capital.
Related Articles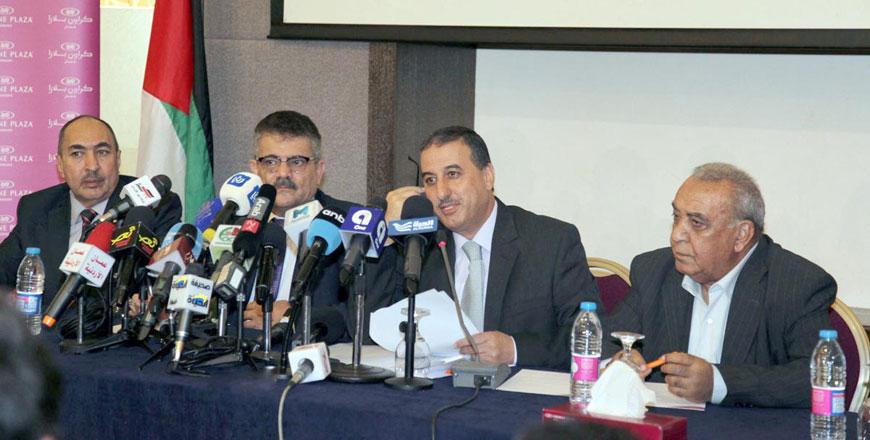 Aug 09,2016
AMMAN — Media coverage of terrorism and "boundary-pushing" Arabic drama series will be on the agenda for the third Jordan Festival for Arab
Oct 01,2015
AMMAN — The Jordan Media Commission (JMC) has finished preparations for the launch of the second Jordan Festival for Arab Media next Monday,
Oct 04,2016
AMMAN — The Jordan Media Commission (JMC) on Tuesday issued warnings to several online news outlets, the Jordan News Agency, Petra, reported
Newsletter
Get top stories and blog posts emailed to you each day.