You are here
JREEEF implements JD50m worth of renewable energy projects in four years — Zawati
Fund installed 22,000 solar heating units in houses across Jordan
By JT - May 27,2019 - Last updated at May 27,2019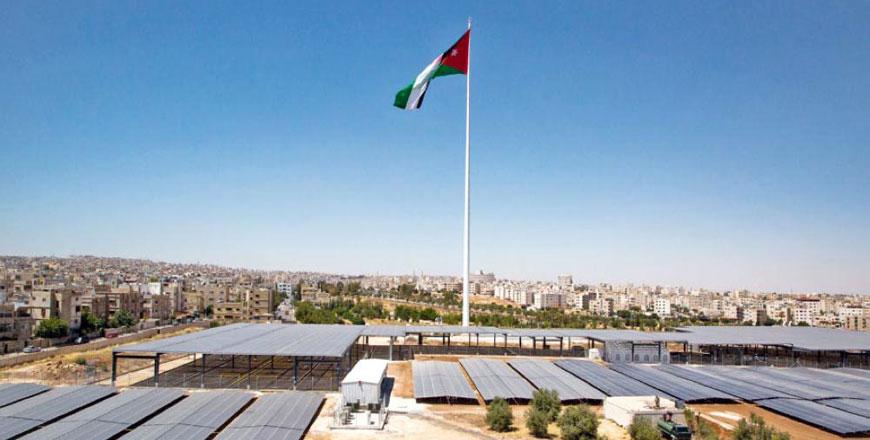 The Ministry of Energy and Mineral Resources says that around JD50 million worth of renewable energy projects have been implemented over the past four years through the Jordan Renewable Energy and Energy Efficiency Fund (Photo courtesy of Al Rai)
AMMAN — The Ministry of Energy and Mineral Resources, through the Jordan Renewable Energy and Energy Efficiency Fund (JREEEF), has over the past four years implemented JD50 million worth of renewable energy projects, Minister Hala Zawati said on Sunday.
According to Zawati, the projects were intended to boost the renewable energy sector's contribution to the overall energy mix.
The JREEEF contributed to JD19 million of the sum, while the rest was from donors and project owners, the minister was quoted in a ministry statement as saying.
Zawati expressed appreciation for the contribution of donors, mainly the EU, the Canadian government, the Italian Ministry of Environment and the French Development Agency.
She noted that 128 schools nationwide have benefited from energy rationalisation schemes that the fund implemented.
These projects are part of His Majesty King Abdullah's initiative to provide heating systems for schools and to replace traditional light bulbs with energy-saving LED ones, the minister said.
Also, 22,000 solar heaters have been installed in houses with a subsidy of 50 per cent, where the JREEEF fully supported the installation of the heaters in the houses of underprivileged families and royal grant residences across the Kingdom, Zawati added.
Work is ongoing to float a tender to distribute 250,000 new energy saving house lamps, she underlined, following the fund's successful distribution of 50,000 lamps so far, according to the statement.
The ministry has also signed 63 agreements with factories to implement energy rationalisation plans, the statement said.
These projects can contribute to enhancing the competitiveness of the industrial sector, boost business and create more job opportunities, the ministry statement explained.
Zawati also stated that the ministry has financed 12 national institutions with JD2 million to install solar power systems to support their humanitarian, social and medical services to citizens.
Rasmi Hamzeh, JREEEF's director, said that the fund is implementing several programmes to support various sectors in the renewable energy arena to help rationalise consumption.
Houses top the targeted segments of these programmes, he added.
The JREEEF is the executive arm of the ministry and targets residential houses to facilitate the shift to renewable energy resources as a sustainable source for electricity and to reduce the subsidy bill presented by the government.
As for the school heating project, the objective is to provide 2,600 schools with the solar energy systems within 5-7 years, the ministry statement concluded.
Newsletter
Get top stories and blog posts emailed to you each day.