You are here
JTB hopes FIFA World Cup will boost tourism to Jordan
Tournament also a chance to empower women in sports, official says
By Suzanna Goussous - Sep 26,2016 - Last updated at Sep 26,2016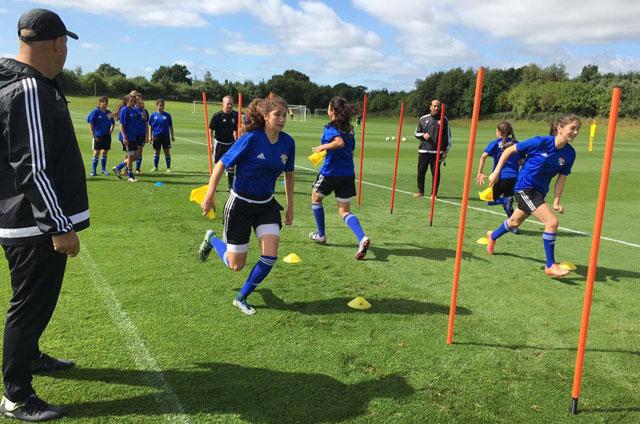 Members of Jordan's national U-17 women's team participate in a training session in August (Photo courtesy of Jordan Women's Football Facebook page)
AMMAN — The FIFA U-17 Women's World Cup is expected to boost tourism and attract new visitors to the Kingdom, the Jordan Tourism Board (JTB) said on Monday.
"Hosting the championship will convey a message of the safety and security that we have here in Jordan. The World Cup must take place in a country that has a safe environment," said Tohama Nablusi, the JTB's communication director.
Jordan's successes at the Rio Olympics and Paralympics, as well as the Kingdom's role as host to the FIFA tournament, will highlight Amman's role in supporting sports, Nabulsi told The Jordan Times.
The JTB helped make a film about the championship, which was uploaded to several social media websites, said Nabulsi, noting that the video promotes the tournament alongside tourist attractions across the Kingdom.
The board will also offer FIFA officials and players free trips around Jordan to encourage people to visit the Kingdom, she added.
"We also cooperated with stadiums in Mexico and the US to broadcast our matches in their countries. This will be a good promotional campaign for Jordan as we will be giving out brochures," the JTB official noted.
The board will also host journalists, photographers and trainers from different countries, including Spain, Mexico and the US, she said, and offer them trips to tourist sites.
"This could be a chance for them to become ambassadors for Jordan in the future. We will depend on their experience and word of mouth when they go back to their countries," Nabulsi noted.
She said the championship could also introduce players to Jordan's sites, since "many team players come from countries that do not know much about Jordan".
"We need to be welcoming, hospitable and organised. Visitors enjoy things we take for granted."
The championship, Nabulsi said, will have a long-term impact in supporting and empowering women in sports and tourism, voicing hope that the tournament and national team players will receive the promotion needed.
The U-17 Women's World Cup will be held in Amman, Irbid and Zarqa from September 30 to October 21 with 16 teams participating in 32 matches.
The tournament opens Friday, with Jordan playing Spain.
Related Articles
Mar 28,2017
AMMAN — The women's national football team leaves for Tajikistan on Wednesday for Group A qualifiers for the 2018 Asian Football Confederati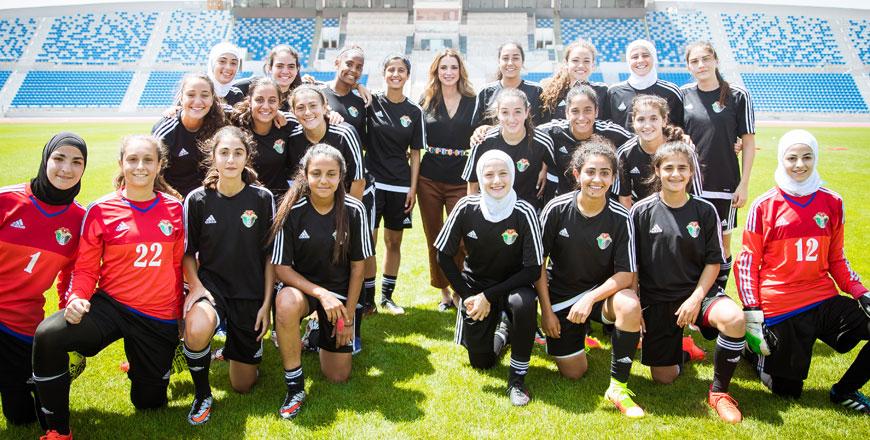 Aug 24,2016
AMMAN — Her Majesty Queen Rania met with female football players in the U-17 national football team, while training at the Amman Internation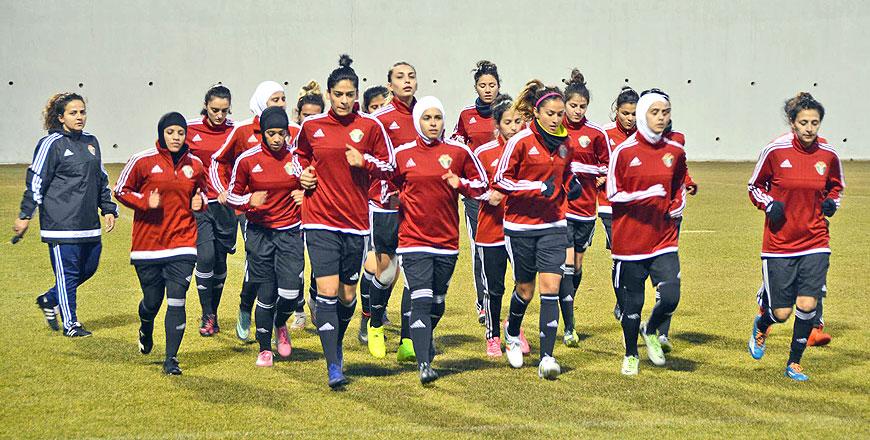 Feb 08,2017
AMMAN — Jordan plays Algeria in two friendlies this month as part of preparations for the 2018 AFC Women's Football Championship.The Algeria
Newsletter
Get top stories and blog posts emailed to you each day.