You are here
Jubeiha Amusement Park shuts down permanently
By Hana Namrouqa - May 09,2017 - Last updated at May 09,2017
AMMAN — Jubeiha Amusement Park, one of Amman's oldest entertainment facilities, has closed down permanently due to the deteriorated state of its rides and structures, a municipal official said on Tuesday.
The Greater Amman Municipality (GAM) on Tuesday announced the closure of the amusement park for safety reasons, indicating that most of the park's rides and structures had exceeded their lifespan.
The amusement park was built in 1987 over an area of 54 dunums in the north of the capital. It features a number of rides for different age groups and attracts over half a million visitors each year from Jordan and neighbouring countries, according to GAM.
"Most of the rides are 31 years old. They underwent maintenance so many times that they can no longer function properly without posing a safety risk to visitors, especially young ones," a municipal official, who preferred to remain anonymous, told The Jordan Times.
The rides will be dismantled and sold as scrap, the official said, indicating that GAM has "promising" future plans for the site.
"It is time for Amman to have a proper and attractive amusement park. GAM has received several letters of interest from investors to turn Jubeiha Amusement Park into a theme park and is now considering the next step," the official added.
The rehabilitation of Jubeiha Amusement Park, estimated at $50 million, was among the investment opportunities Jordan showcased during the 2015 World Economic Forum. The proposed investment was one of the Kingdom's investment priorities in the urban development sector.
GAM's decision to shut down the amusement park ignited mixed reactions from social media users, with some lamenting its closure, while others expressed relief due to the safety risk they believed it was posing to visitors.
Nashmi Al Jabal (@1119996) tweeted: "permanently closing down Jubeiha Amusement Park and selling its recreational games as scrap, so long to childhood memories…"
Ziyad Ababneh (@ZiyadAbabneh) also tweeted: "permanently closing down Jubeiha Amusement Park, the reason is its 30-year old deteriorated rides, good precautionary decision."
The decision to close down the park was also widely shared and commented on on Facebook.
Maha Yousef wrote: "They should have looked into this issue a long time ago; its rides are really old and need maintenance."
Farah Al Fayez said "spent half of my life planning to go there and now it has closed down".
Meanwhile, Ransoh Anabtawi said: "This decision is right in light of the status of the amusement park… but it is one of the few entertainment facilities. What prevents carrying out maintenance work?…."
Related Articles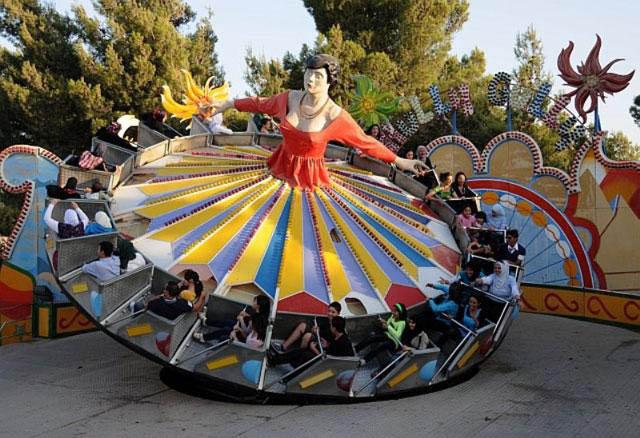 May 09,2017
AMMAN — Jubeiha Amusement Park, one of Amman's oldest entertainment facilities, has closed down permanently due to the deteriorated st
Jun 05,2018
AMMAN — Implementation of a master plan to transform Jubeiha Amusement Park, which authorities shut down permanently last year, into a publi
May 26,2022
AMMAN — Amman Mayor Yousef Shawarbeh on Wednesday attended the opening of Al Jubeiha Park Festival, as part of the Kingdom's celebrations on