You are here
Judeh discusses region, ties with German, Canadian officials
By Petra - May 18,2014 - Last updated at May 18,2014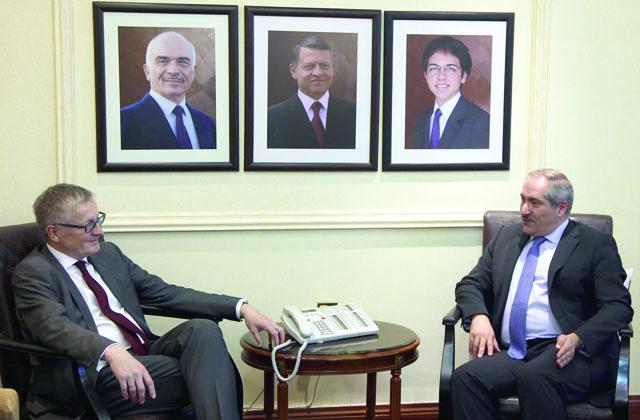 AMMAN — Jordan appreciates Germany's support aimed at mitigating the burden of hosting hundreds of thousands of Syrian refugees despite its limited resources, Foreign Minister Nasser Judeh said Sunday.
At a meeting with State Secretary of the German Federal Ministry of Foreign Affairs Stephan Steinlein, Judeh said Jordan needs more international support to continue to play its humanitarian role towards refugees.
He also reviewed the latest developments in Syria, reiterating Jordan's position, which calls for a peaceful political solution that maintains the security and unity of the neighbouring country and involves all segments of its community.
In addition, Judeh called for exerting all efforts to push the Middle East peace process forward, arriving at the establishment of an independent Palestinian state on the June 4, 1967 border, with East Jerusalem as its capital.
Steinlein said his country appreciates and supports Jordan's key role in addressing regional issues.
Also on Sunday, Jordan and Canada agreed to maintain coordination and consultation over all issues of mutual concern.
At a meeting with Canadian Liberal Foreign Affairs Critic Marc Garneau, Judeh discussed bilateral ties and the latest regional developments.
Judeh briefed Garneau, a prominent leader of the Liberal Party of Canada and member of the Canadian House of Commons, on the outcomes of the meeting of the "London 11" core group of the Friends of Syria, with the two sides stressing the need to reach a political solution to the Syrian crisis.
The foreign minister also presented a briefing on Jordan's burdens resulting from hosting more than 600,000 Syrian refugees, calling on the international community to shoulder its responsibility and assist the Kingdom in this regard.
Turning to the Middle East peace process, Judeh reiterated the centrality of the Palestinian question, underlining that the region and also the world will continue to suffer from insecurity and instability without a just solution to the Palestinian-Israeli conflict.
He added that establishing an independent Palestinian state is among Jordan's higher interests, voicing the Kingdom's support for US Secretary of State John Kerry's efforts to achieve a breakthrough in the peace negotiations.
Related Articles
May 17,2014
Jordan's stability is important for the security and stability of the entire region, Prime Minister Abdullah Ensour said Saturday, calling for international support amidst the influx of Syrian refugees.
May 26,2014
Foreign Minister Nasser Judeh on Monday met with UNRWA Commissioner General Pierre Krähenbühl and discussed means to enhance cooperation with the UN agency.
Jul 14,2015
AMMAN — Jordan supports the UN's efforts in Syria and is committed to working towards a solution to the crisis there that will end the blood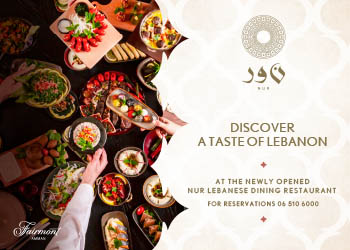 Newsletter
Get top stories and blog posts emailed to you each day.