You are here
'Kids of Zaatari' photos capture works of children from tent city
By Muath Freij - Apr 10,2017 - Last updated at Apr 10,2017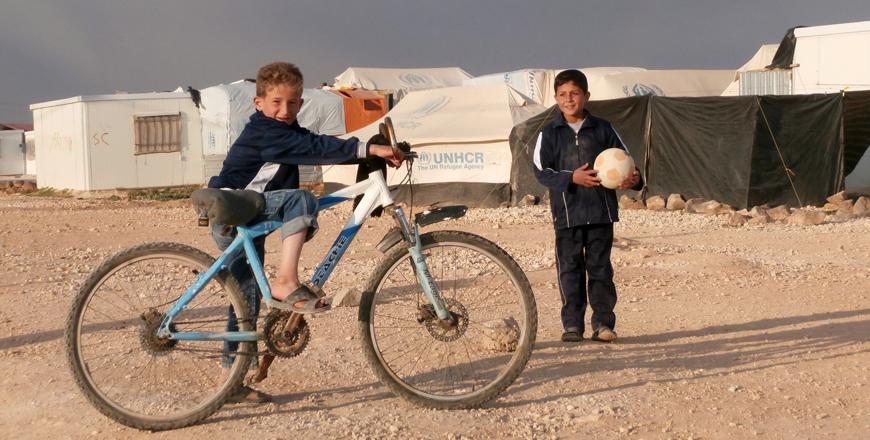 'Kids of Zaatari' showcases works by children from the Syrian refugee camp, over 90km northeast of Amman (Photo courtesy of Zaatari children)
AMMAN — Zaatari Refugee Camp's children experienced photography as a means to replace the grim circumstances they experienced back home with positive pictures, French photographer Agnes Montanari said.
At the opening of the exhibition "Kids of Zaatari", which showcased work done by the camp's children, photography was used to replace the negative pictures these kids had from their war-torn home with new positive pictures, she said in a recent interview with The Jordan Times.
"They were creating themselves. This is the power of photography, when you remember something, you remember images. [The children] told me that you can create beauty," Montanari explained.
"Kids of Zaatari" showcases a number of photographs taken by refugee children, aged 15 to 18, Montanari said, adding that the exhibition was held as part of a programme launched by Save the Children to teach childrenphotography .
"I have been doing it for around three years. The idea behind the project is that we very often think of refugees as a crowd of people, and we do not know about them. We think about them as a group but never as individuals," she added.
Montanari said the idea behind the project was to show that refugees are individuals, and to give them back their individuality and dignity.
"It is not because they moved or are living in a new country that they became nobody, or that they have no culture anymore. They still have their culture, their rules, and they exist as human beings," she stated.
The photos displayed at the exhibition were taken by 12 students over a year.
"[Children] were taking pictures through their mobile because photography is not something new for them. They have taken many pictures through their mobiles [before]. I only gave them more techniques to concentrate, and it was a real pleasure for me to teach them," Montanari added.
The exhibition, held at Haya Cultural Centre in Amman, will wrap up on April 15.
Related Articles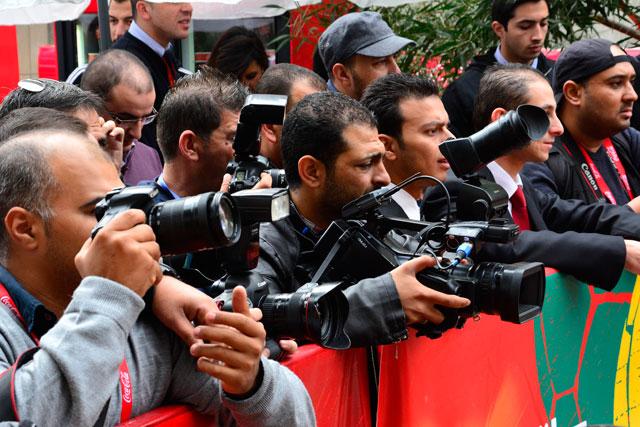 Dec 11,2016
AMMAN — Although a tough job, photojournalism is an important medium to document events around the world and to capture the essence of certa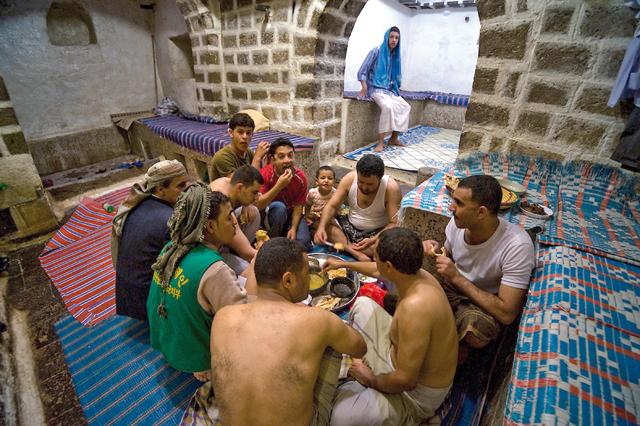 Sep 13,2017
AMMAN — As conflict-ridden Yemen is often portrayed as a wrecked country defined by trauma and disaster, a photo exhibition by French photog
Aug 02,2015
ZAATARI REFUGEE CAMP, Jordan — Only empty desert three years ago, the Mideast's largest camp for Syrian civil war refugees has grown from a
Newsletter
Get top stories and blog posts emailed to you each day.