You are here
King appoints new 65-strong Senate
Faisal Fayez named president of Upper House
By JT - Sep 28,2016 - Last updated at Sep 28,2016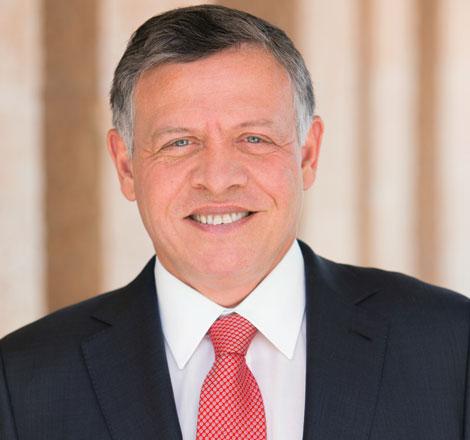 AMMAN — A Royal Decree was issued on Tuesday dissolving the Senate as of September 27, while another listed the names of the 65 members of the Upper House, presided over by Faisal Fayez, who kept his title from the previous Senate, according to a Royal Court statement.
The makeup of the new Upper House includes four former prime ministers, including Fayez, along with Marouf Bakhit, Sameer Rifai and Abdullah Ensour.
In total, the makeup of the new Senate includes 47 figures that were not in the previous Chamber, while 18, including the president, retained their seats.
Four ministers of the incumbent Cabinet, which serves as a caretaker until Prime Minister Hani Mulki forms his new government, the second in a row, were appointed as senators, which suggests that they might not be members in the new government, although there is no law against combining the two jobs.
The four ministers are Bassam Talhouni (justice), Yassera Ghousheh (public sector reform), Rida Khawaldeh (agriculture) and Wajih Owais (higher education).
The lineup also includes a former Royal Court chief, Nasser Lozi, two police chiefs, Tawfiq Tawalbeh and Thaher Fawaz and a former Gendarmerie chief, Ahmad Sweilmin.
The new Senate witnessed the comeback of Talal Abu Ghazaleh, who had resigned from the Upper House after a law banned double nationality in senior posts, but was changed later.
The lineup includes 10 women, constituting 15.38 per cent of the total number of senators, up from 8, or 11.2 per cent in the previous Upper House.
The dissolution of the Senate was expected as constitutionally mandatory, in line with Article 63 of the Constitution, which stipulates that the number of senators should equal or be less than half the number of deputies in the Lower House.
The new Elections Law, under which the September 20 parliamentary polls were conducted, reduced the number of Lower House members from 150 to 130.
"Consequently, the current [71]-strong Senate is unconstitutional and should be reduced to a maximum of 65 members," a parliamentary source told The Jordan Times on Monday.
SENATE LIST
Following is the list of the members of the Senate:
Faisal Fayez
Marouf Bakhit
Samir Rifai
Abdullah Ensour
Marwan Hmoud
Rajai Muasher
Hisham Khatib
Mohammad Ghneimeh
Abdul Razzaq Tbeishat
Talal Ereiqat
Munir Sobar
Kamal Nasser Barham
Nasser Lozi
Munther Haddadin
Mohammad Jawad Hadid
Tamam Ghoul
Haidar Mahmoud
Alia Hatough
Amal Farhan
Nayef Hadid
Hala Lattouf
Mohammad Najjar
Samir Murad
Ayman Safadi
Rabiha Dabbas
Mazen Saket
Wajih Owais
Atef Tal
Taher Shakhshir
Adel Bani Mohammad
Umayya Toukan
Haya Qaralleh
Yousef Jazi
Bassam Talhouni
Ayman Hatahet
Rida Khawaldeh
Yasera Ghosheh
Hammad Maaytah
Osama Malkawi
Nael Kabariti
Talal Abu Ghazaleh
Yousef Goussous
Haifa Najjar
Taghreed Hikmat
Ziad Homsi
Ahmad Sweilmin
Mustafa Barari
Omar Maani
Abdullah Musa
Hassan Abu Nimeh
Khalil Issa Othman
Ghazi Tayyeb
Tawfiq Tawalbeh
Thaher Fawaz
Manaf Hijazi
Omeish Omeish
Faisal Fayyad
Mahmoud Abu Juma
Ziad Quraan
Sawsan Majali
Ghazi Abu Hassan
Issa Murad
Fida Hmoud
Samir Abdul Hadi
Sakher Dudin
Related Articles
Jun 06,2017
AMMAN — A memorandum of understanding was signed on Tuesday between the Senate and Talal Abu Ghazaleh Organisation (TAG-Org), under wh
Nov 15,2015
AMMAN — Deputy Atef Tarawneh was elected on Sunday by his peers as the Lower House speaker for a third one-year term.Tarawneh's (Homeland li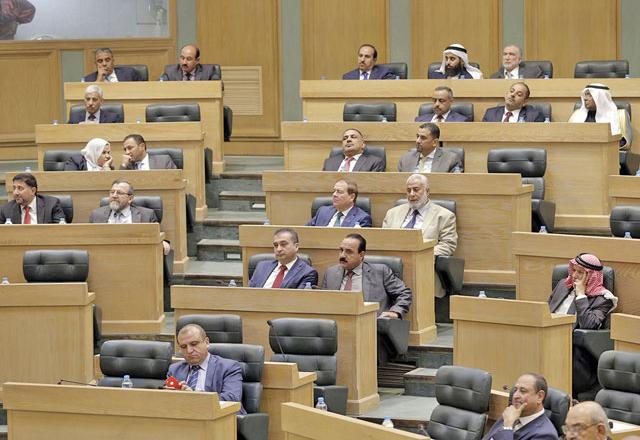 Nov 12,2017
AMMAN — The Senate on Sunday held its first meeting of the second ordinary session which was inaugurated by His Majesty King Abdullah with t
Newsletter
Get top stories and blog posts emailed to you each day.