You are here
King attends graduation ceremony of 2nd batch of 'Knights of Future' officers
By JT - Nov 19,2018 - Last updated at Nov 19,2018
His Majesty King Abdullah awards top graduates of the second batch of 'Knights of the Future' officers during a graduation ceremony at the Royal Military College on Monday (Photo courtesy of Royal Court)
AMMAN — His Majesty King Abdullah, the Supreme Commander of the Jordan Armed Forces-Arab Army (JAF), on Monday attended the graduation ceremony of the second batch of "Knights of the Future" (Forsan Al Mustaqbal) officers, held at the Royal Military College, according to a Royal Court statement.
His Majesty was received by the Chairman of the Joint Chiefs of Staff Lt. Gen. Mahmoud Freihat and Commander of the Royal Military College Brig. Gen. Hassan Annab, where the artillery fired twenty-one rounds of salute to the King.
The graduation ceremony began with the Royal Anthem played by the army band, after which the King reviewed the graduates who demonstrated regular and slow marching before the royal dais.
Mufti of the JAF Brig. Gen Majed Darawsheh said that the country is proud of the officers of the Knights of the Future programme, who will carry the great responsibility of protecting and defending the Kingdom.
For his part, Annab said Knights of the Future officers have gained an advanced level of training and qualification that enabled them to be "distinctive" field officers.
He added that the Royal Military College is witnessing ongoing development that comes in line with Royal Directives.
At the end of the ceremony, attended by HRH Prince Rashed, directors of the Public Security, Civil Defence and Gendarmerie departments in addition to high ranking officers, military attaches and families of the graduates, King Abdullah awarded the top graduates, the statement said.
Deputy Chairman of the Joint Chiefs of Staff Maj. Gen. Mesleh Maaytah handed certificates to the graduates, and called on them to adhere to military disciplines to maintain the country's security and stability.
The Royal Military College has, since its establishment in 1950, provided the JAF and allied countries with highly qualified and equipped officers.
Upon Royal Directives, JAF in 2015 launched Knights of the Future programme, which gives university graduates the opportunity to enlist in the army as officers, aiming to improve young people's skills and qualifications to later work in other sectors inside and outside the Kingdom with qualities they acquire during their military career.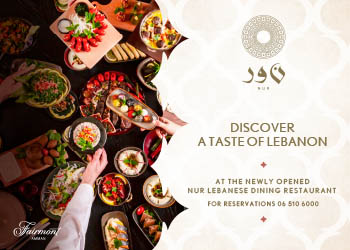 Newsletter
Get top stories and blog posts emailed to you each day.