You are here
King inaugurates satellite factory, visits vocational training centre in Ajloun
Students, workers tell His Majesty their success stories
By Maram Kayed - Dec 11,2018 - Last updated at Dec 11,2018
His Majesty King Abdullah meets with workers of the Juneid Garment Factory in Ajloun on Tuesday (Photo courtesy of Royal Court)
AMMAN — His Majesty King Abdullah on Tuesday inaugurated the Juneid Garment Factory in Ajloun, a JD3-million project that would create 700 job opportunities for the governorate's residents.
The satellite garment factory in Ajloun, which is part of the company Classic Fashion Apparel, currently employs 443 people, the majority of whom are women, according to the owner Sanal Kumar, who added that the company began as a small project with only two production lines and 300 workers.
Launched as part of an initiative by the King in 2008, the company contributes a third of the garment sector's revenue, with sales standing at JD500 million by the end of this year.
Currently, the factory employs 24,000 people and has over 200 production lines. "Jordan provides a stable and encouraging atmosphere for business to grow," the Indian owner said.
Minister of Labour Samir Murad told His Majesty during a tour of the factory that the JD1.3-billion industry of garment production is showing promising growth and will be responsible for providing more job opportunities in the future.
Murad briefed the King on developments related to the Royal Initiative to establish satellite factories, launched initially in Shobak, noting that the projects have helped create factories all around the Kingdom, making it "easier for workers, especially women, to work".
So far, over 7,000 job opportunities have been created through 22 satellite factories established by Royal Initiative, the minister said, noting that women have filled 6,000 of these jobs. More than 3,900 new jobs are yet to be created through the initiative in the coming years, according to Murad.
Classic Fashion, with its six branches located in different parts of the Kingdom, is planning to open a seventh satellite branch in 2019 that will create an additional 1,000 jobs reserved for Jordanians.
During the tour, the King spoke with the workers, who noted the improvement the factory has brought to their living standards after having faced many challenges with employment in the past.
Dana Monem Momani, a 30-year-old factory worker with a Bachelor's degree in Computer Science, said she was unable to find employment in her field for three years. "When I heard the factory provides transportation and a lunch meal I thought it would be a good chance for me," she told The Jordan Times.
Jumana Tama, a supervisor at the factory, with a degree in Engineering, said she was glad she got the job despite her lack of experience in the field, explaining that "they [factory personnel] train us for 8-12 weeks and even pay us during training."
"It's not much, around JD220, but they provide day care, lunch, and transportation," she added.
The King also visited a vocational training centre in Ajloun, which currently trains over 390 students.
One of 34 in the Kingdom, the vocational centre offers 13 different training programmes for students to enrol in.
Out of 3,100 graduates from the centre since its establishment in 2004, around 2,100 are now employed, officials said.
His Majesty stressed that the students needs' be met, "in order for the training programmes to keep expanding and including as many people in rural areas as possible".
"The programmes must become advanced enough to guarantee the students a future job," he added.
During the visit, six students from the centre, who now run their own businesses, told their success stories to King Abdullah.
Khadija Momani, a woman in her 20s, opened her own salon after enrolling in the Beauty and Make-up Training Programme.
Some went on to not only open their own businesses, but hire some of their colleagues in the training centre as well.
"I started small, but once I expanded, I brought three of my friends to work for me at the restaurant," said Rami Khaleel, one of the centre's graduates, who now runs his own restaurant in Irbid.
Since its foundation, 89 of the centre's graduates have started their own projects.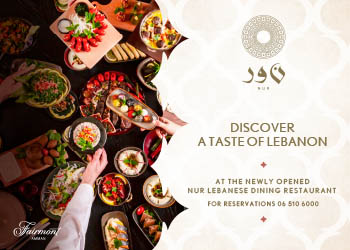 Newsletter
Get top stories and blog posts emailed to you each day.