You are here
King, Norwegian crown prince inaugurate large-scale revegetation project in Aqaba
Mainly funded by Norway, EU, Sahara Forest Project uses green energy to expand green cover in arid area
By Jassar Al Tahat - Sep 07,2017 - Last updated at Sep 07,2017
His Majesty King Abdullah and Crown Prince Haakon of Norway open a greening project in Aqaba on Thursday (Photo courtesy of Royal Court)
AQABA — His Majesty King Abdullah and Crown Prince Haakon of Norway opened the Sahara Forest Project (SFP) Launch Station in Aqaba on Thursday.
The 30-dunum facility, which is mainly financed by Norway and the EU, is situated outside the port city of Aqaba.
It will employ "proven technologies, put together in a new system. The project only uses sun, saltwater, desert areas and CO2 to produce food, fresh water and clean energy," according to the organisation in charge of implementing.
In remarks to The Jordan Times, Crown Prince Haakon said: "It's impressive to see the ability of the Sahara Forest Project to produce food, fresh water and clean energy in an arid area. If public and private sectors can combine efforts to upscale the SFP here in Jordan, it could contribute to [efforts aimed to] combat climate change, create green jobs and solve important challenges for next generations of Jordanians."
In his speech at a conference that followed the launch ceremony, Prime Minister Hani Mulki said that he Sahara Forest Project is "another major stride on Aqaba's, and Jordan's path towards sustainable growth, bringing a much-needed, innovative, climate-smart solution to tackle the water and energy scarcity problem in the Kingdom".
"We are very proud to see the planned facility, four-times the size of a football field, become a reality here in Aqaba. And for that, we have our friends in Norway, the European Union, USAID, and the Grieg Foundation to thank."
Chief Executive Officer of the Sahara Forest Project Joakim Hauge said in a statement that the project launch is "the starting point for the realisation of large-scale operations here in Jordan and in other countries".
Norwegian Minister of Climate and Environment Vidar Helgesen attended the opening and the following high-profile conference, where he said that the Sahara Forest Project "demonstrates that innovative application of technology has the potential to revolutionise our land-use systems in a way that benefits the climate, people and business. I, for one, am extremely excited to see how this project develops and how it can inspire other similar initiatives".
Chargé d'Affaires of the European Union Delegation in Jordan Egidijus Navikas described the project as a "model for energy, water and food security in Jordan" emphasising it is part of the EU support to green energy in Jordan that exceeds now 160 million euros.
"Together with the valuable support of the Jordanian government, this public-private consortium will be a powerful alliance in establishing Aqaba as a regional power house for new way of using arid landscape'', Hauge said at the gathering, adding: "Everything we do on the ground in Jordan is measured against three goals. Our activities need to be good for people, [they] need to be good for the environment, and [they] need to be good for business".
In a statement to The Jordan Times, former minister of energy, Malek Kabariti said that SFP is a "very good module that Jordan can learn and benefit from and try to transfer the technology to Jordanians.
The project, he added, "will expand to 200 dunums and the third stage will involve 2,000 dunums, using the same technology.
According to the statement, the ambition of the Sahara Forest Project is to revegetate the desert areas and contribute to social development by creation of green jobs through profitable production of food, freshwater, biofuels and electricity.
Related Articles
Mar 03,2019
AMMAN — The Sahara Forest Project (SFP), Bellona Foundation and Ernst & Young (EY) signed a new partnership agreement during the London
Feb 28,2021
AMMAN — One year after the state visit of King Harald and Queen Sonja of Norway to Jordan, Jordanian vegetables are grown in the arid lands
Nov 16,2017
BONN — International experts on climate, forests and revegetation on Wednesday described the Sahara Forest Project as "inspirational", calli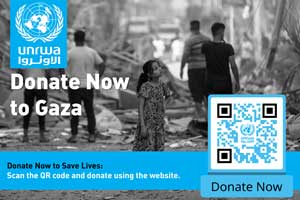 Newsletter
Get top stories and blog posts emailed to you each day.