You are here
King visits Abdali project, stresses importance of attracting investments
His Majesty urges public-private cooperation to bolster investments
By JT - Sep 26,2021 - Last updated at Sep 26,2021
His Majesty King Abdullah speaks during a meeting with a number of Jordanian and Arab investors during a visit to the Abdali project on Sunday (Photo courtesy of Royal Court)
AMMAN — His Majesty King Abdullah, during a visit to the Abdali project on Sunday, met with a number of Jordanian and Arab investors in the health, tourism, banking and trade sectors.
The King highlighted the need to capitalise on the success of the Abdali, noting the importance of promoting various local and foreign investments to create further employment opportunities, according to a Royal Court statement.
His Majesty urged cooperation and coordination between the public and private sectors to facilitate and bolster investments, as well as to promote the Abdali as an investment destination.
The King said success stories from the Abdali project can be utilised to promote investments, emphasising the need for the government to remove obstacles facing investors and review the investment law to streamline procedures.
The meeting also covered Jordan's investment advantages and the importance of maintaining outreach to overcome obstacles, with investors presenting plans to increase their investments in health, education, and other sectors.
For his part, President and Chairman of the Board of Directors of Abdali Investment and Development Amer Al Fayez said the company is working on expanding its investments at the domestic, Arab, and international levels, especially in the health and wellness sectors.
The Abdali project provides 10,000 jobs and houses more than 460 business units, including offices for multinational corporations like Amazon, Huawei, LG, Bigo and a number of banks, as well as 1,200 hotel rooms and 720 residential units, according to Fayez.
Fayez expressed appreciation for His Majesty's visit and support for investments in Jordan, saying it motivates the private sector to work to move the economy forward and jumpstart recovery in coordination with the public sector.
The first phase of the Abdali project, 88 per cent of which has been completed, includes investors from Jordan, Lebanon, the UAE, Saudi Arabia and Kuwait, with $2.4 billion worth of investments.
Related Articles
Oct 11,2021
AMMAN — Economists on Monday welcomed the establishment of the Ministry of Investment in the latest government reshuffle that was approved b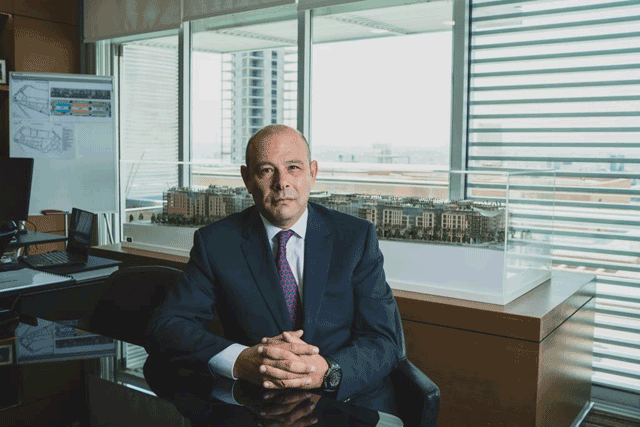 Feb 12,2023
AMMAN — The Abdali, Jordan's largest mixed-use real estate development project, has established itself as a driver for business and a leisur
May 02,2023
AMMAN — The Abdali project is among the most successful multi-purpose investment and development projects in Jordan, and a model of partners