You are here
Kingdom renews anti-terror stand in London meeting
By Agencies - Jan 22,2015 - Last updated at Jan 22,2015
LONDON — Jordan on Thursday reiterated its position on the war against terrorist organisations as a defence of its own security and religious beliefs.
In remarks at a London-hosted meeting of partners in the international coalition fighting terrorists in Iraq and Syria, Foreign Minister Nasser Judeh said that combating extremists and their ideologies is aimed at defending Islamic values of tolerance, moderation and rejection of violence.
As quoted by the Jordan News Agency, Petra, Judeh stressed that whoever supports extremist ideology or tries to justify it is an "enemy".
He also said that the Islamic State's (IS) threat goes beyond Syria and Iraq, targeting all countries.
During the meeting, US Secretary of State John Kerry said Iraq and its international partners have made significant gains in the fight against IS militants, killing thousands of the group's fighters and 50 per cent of its leadership.
Kerry also said Iraqi ground troops, backed by almost 2,000 air strikes, had retaken 700 square kilometres of territory. He said the number of IS militants killed was in the "single digit" thousands.
But the US diplomat said the coalition "can do better" at stopping the militant group's flow of funds and foreign fighters and the global spread of its message.
Kerry met British Foreign Secretary Philip Hammond, Iraqi Prime Minister Haider Al Abadi and officials from 21 countries at the one-day London conference intended to seal the cracks in the international coalition against the extremist group, which controls large swathes of Syria and Iraq.
Abadi has recently complained that weapons and ammunition have not been reaching Iraqi forces fast enough and accused the world of stalling on commitments to train Iraqi troops.
"We are in this almost on our own," he told The Associated Press on Wednesday. "There is a lot being said and spoken, but very little on the ground."
But after Thursday's meeting he said: "I have asked people for more support and I think my call didn't go unnoticed."
The London talks brought together officials from several Arab and Gulf states, European nations, Turkey, Australia and Canada, as well as the US and Britain. They focused on what can be done to cut off the organisation's funding, stop the spread of its propaganda and stem the flow of foreign fighters to its ranks.
The meeting also allowed Iraq and its allies to present a united front after Abadi's complaints and Hammond's remarks earlier Thursday that Iraqi forces were in a "state of disarray" and "it will be months yet before they are ready to start significant combat operations" against the extremists.
Speaking alongside Hammond and the Iraqi premier after the meeting, Kerry said IS had been "halted... and in some cases reversed" in Iraq, despite the fact that a large area and the major city of Mosul remain in the militants' control.
Another potential obstacle is falling oil prices, which Abadi said had been "disastrous" for Iraq's budget.
"We don't want to see a reverse of our military victory due to our budget and fiscal problems," he said.
Hammond assured him that would not happen.
"This campaign is not going to fail for the want of some guns or some bullets in the hands of the Iraqi security forces," he said.
Related Articles
Oct 18,2014
Iraqi lawmakers approved Prime Minister Haider Al Abadi's remaining Cabinet nominees on Saturday, including for the critical defence and interior portfolios, completing the formation of a government that will strive to push the Islamic State (IS) extremist group out of the sprawling territory it has seized in recent months.
Dec 02,2015
BAGHDAD — Prime Minister Haider Al Abadi said Iraq does not need foreign ground troops to defeat the Daesh terror group, after Washington an
Sep 11,2014
His Majesty King Abdullah on Wednesday voiced Jordan's support for regional and international radicalism-combating efforts in consistency with its unaltered belief in the serious and direct threat the terrorist organisations pose to the region's and world's security and stability.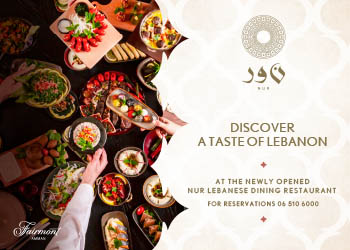 Newsletter
Get top stories and blog posts emailed to you each day.