You are here
Lack of activity, high-calorie food blamed for winter weight gain
By Baha Abu Hasnah - Dec 23,2015 - Last updated at Dec 23,2015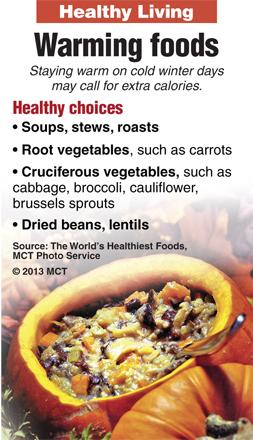 AMMAN — Jordanians usually put on weight in winter, according to a nutritionist, who blamed it on lifestyle changes during cold days.
In winter, people spend more time at home than any other season, leading to a lack of movement and activity, nutrition expert Reema Tayyem told The Jordan Times over the phone on Tuesday.
In addition, some popular winter snacks such as sweet potatoes and chestnuts, which contain high amounts of calories, contribute to gaining more weight, Tayyem explained.
"Lack of activity and high-calorie food are the main reasons behind gaining weight," she noted.
"People have to concentrate on fruits, vegetables and grains due to their health benefits and richness in vitamin C, which enhances immunity and protects the body from diseases," Tayyem advised.
She warned of unreasonable consumption of sweets and fatty food, especially since high levels of sugar in the body could lead to more weight gain.
According to a study by Johns Hopkins Weight Management Centre, cold weather can interrupt workout routines, make people more likely to seek comfort foods like takeaways and cheese, and send people on a mood that can lead to overeating.
"Although seasonal weight gain varies from person to person, there have been surveys that show an average of a two-to-three-kilogramme gain in weight in winter," according to the study.
Being overweight or obese is defined as abnormal or excessive fat accumulation that presents a risk to health, according to the World Health Organisation's (WHO) website.
A somewhat simple measurement of obesity is the body mass index (BMI), a person's weight (in kilogrammes) divided by the square of his or her height (in metres).
A person with a BMI of 30 or more is generally considered obese, while a person with a BMI equal to or more than 25 is considered overweight, according to WHO.
The state of being overweight or obese is connected to a number of chronic diseases, including diabetes, cardiovascular diseases and cancer.
Once considered a problem only in high-income countries, weight problems are now dramatically on the rise in low- and middle-income countries, particularly in urban settings, WHO said.
Related Articles
Jan 23,2018
Weight gain is not just a number on your bathroom scale.A new Stanford study has found that the entire body undergoes changes for the worse
Jan 04,2015
US scientists encouraged 20 obese people to eat extra fast food for several months, and found that about a quarter stayed in good health despite the additional pounds they gained.
Jun 09,2014
Singapore's Sean Chin had a body fat per centage of 24 per cent seven years ago. He is now lean with just 9 per cent fat and as a personal trainer he works daily with clients at their homes to help them fight the flab.
Newsletter
Get top stories and blog posts emailed to you each day.