You are here
Lower House rejects recognition of Israel as 'Jewish state'
By Khaled Neimat - Feb 08,2014 - Last updated at Feb 08,2014
AMMAN — The Lower House on Saturday reiterated its rejection of any Mideast peace deal that could lead to the recognition of Israel as a "Jewish state".
In a statement issued on Saturday, the Lower House stressed the Palestinian people's right to have their own independent state within the pre-June 4, 1967 border, with East Jerusalem as its capital.
The statement was issued a few days after MPs held two sessions to discuss US State Secretary John Kerry's peace efforts.
They raised several issues and cast doubt on Kerry's plan, accusing him of serving Israel's interests.
However, Prime Minister Abdullah Ensour and Foreign Minister Nasser Judeh told deputies that the Palestinians are keeping Jordan updated on developments in the peace negotiations.
In remarks under the Dome last week, they said that Jordan will not accept any solution that does not take its vital interests into consideration, particularly in connection with the Palestinian refugee issue.
Kerry has been working on developing what he called "a framework plan" to bring the Israelis and the Palestinians closer to a deal that will resolve final status issues, which include borders, refugees and water.
After concluding their debate with the government over the US-brokered peace talks, deputies reiterated the need to adopt a just and agreed upon solution to the refugee issue in accordance with international legitimacy and the Arab Peace Initiative.
Palestinian refugees must have the right to return and receive compensation, the Lower House statement said.
Last week, several MPs expressed dissatisfaction with the government's performance in this file, with some accusing it of being vague and reluctant in informing the public of Kerry's ongoing efforts to reach a peaceful solution to the Middle East conflict.
Some of the MPs who spoke during the session called on the government to resign if it is unable to face the rising pressure to make concessions related to the country's national interests.
But Ensour stressed that Jordan is not being kept in the dark about developments in the peace talks, noting that the Kingdom is a key player in efforts to ensure a fair agreement is reached.
Palestinian President Mahmoud Abbas has provided assurances that the Kingdom will be kept apprised of progress in the talks and any decisions that will be taken ahead of time, the premier said.
Jordan is waiting for feedback from Palestinian negotiators over negotiations on final status issues, which are part of the Kingdom's higher interests, Ensour added.
"Jordanians will not be taken by surprise," he stressed, adding: "We take the Palestinian commitment in this regard seriously."
"There will be nothing kept from you or secrets that would surprise you," he told MPs.
Related Articles
Feb 05,2014
Jordan is not being kept in the dark about developments in the US-brokered Palestinian-Israeli peace talks, Prime Minister Abdullah Ensour told deputies on Tuesday.
Feb 02,2014
Jordan will not accept any solution to the Palestinian refugee issue without taking into consideration its national interests including those of its citizens of Palestinian origin, a senior official said on Sunday.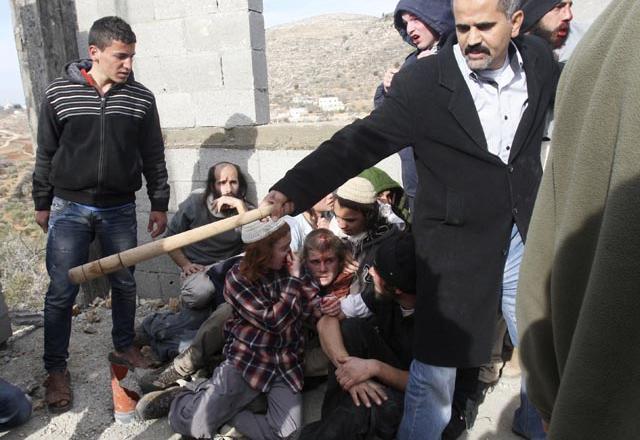 Jan 07,2014
Senior officials have asserted that Jordan will not accept any solution to the Mideast conflict that would compromise its strategic interests.
Newsletter
Get top stories and blog posts emailed to you each day.