You are here
LTE technology to meet rising demand for data — ICT insiders
By Mohammad Ghazal - Oct 20,2014 - Last updated at Oct 20,2014
AMMAN — The provision of long-term evolution (LTE) services in Jordan will help increase the country's competitiveness and create new jobs, according to experts in the ICT sector.
They said LTE wireless technology — which supports roaming Internet access via mobile phones and enables the provision of fourth generation (4G) services — will meet rising demand on data in Jordan.
"With LTE, conducting business will be faster, services will be faster. LTE is likely to increase mobile subscriptions, which will benefit the country," Tarek Saadi, president for North Middle East at Ericsson, told The Jordan Times in a recent interview.
LTE services allow for high-speed Internet browsing of multimedia applications such as video-conferencing, high-definition broadcasting, video blogging and high-speed video uploading to social websites.
According to a recent study by Ericsson, every 10 per cent increase in broadband subscriptions in a country results in 1 per cent growth in gross domestic product.
"Data consumption is on the rise in Jordan, enabled by growth in smartphone adoption, and LTE is crucial to meet this demand. LTE will give a boost to e-health and e-education services," Saadi said.
According to a study conducted by the Department of Statistics in cooperation with the ICT Ministry based on 2013 figures, more than half of Jordanian households have at least one smartphone at home.
Orange Jordan started providing 4G services enabled by LTE in some areas in the country. Zain Jordan, which will commercially launch 4G services in early 2015, says it will introduce the services in some areas in the country before the end of the year.
Mohammad Khawaja, CEO of Startappz, agreed with Saadi.
"Introducing LTE in Jordan will create new opportunities for Internet based start-ups," he said.
"It will create demand on video. It will increase value added services and [generate] revenues for telcos and ICT companies alike. It will give a push to video conferencing and eventually reflect positively on the economy," Khawaja added.
Andreas Krenn, head of marketing and government industry relations for the Middle East at Ericsson, said LTE will help increase Jordan's competiveness in different sectors, especially ICT.
"Having advanced infrastructure like LTE will make Jordan more attractive to companies in the field," Krenn told The Jordan Times in a recent interview.
LTE adoption is expected to witness a "significant" turnout in Jordan and the rest of the Middle East as prices of LTE-enabled devices are declining and expected to reach an average of $100 in two years, he noted.
Related Articles
Oct 12,2014
Businesses and start-ups in Jordan and the Middle East can take advantage of the growth in data consumption to increase their revenues and market share, an executive at Ericsson said Sunday.
Feb 14,2015
Zain Jordan on Saturday launched fourth generation\long-term evolution (LTE) services in the Kingdom, which the government said will significantly drive data consumption.
Sep 23,2014
Jordan has the highest rates of ICT services in the Middle East and North Africa (MENA), according to an Ericsson report on the Networked Society City index.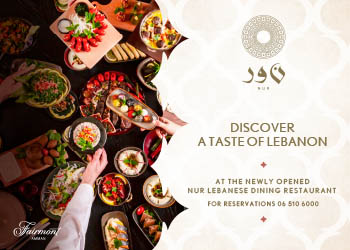 Newsletter
Get top stories and blog posts emailed to you each day.