You are here
Majority of fresh graduates considering career as entrepreneurs — study
By JT - Jul 15,2014 - Last updated at Jul 15,2014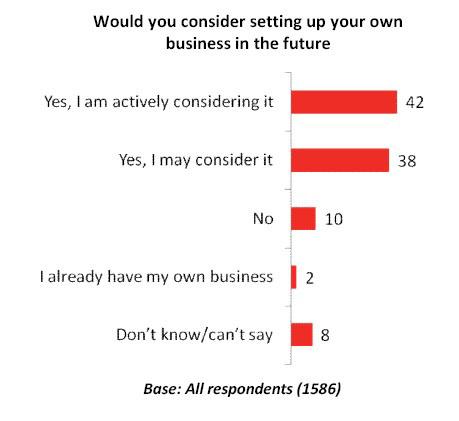 AMMAN — A majority of fresh university graduates in Jordan have said they are considering entrepreneurship as a viable career option, according to a survey released on Tuesday.
Out of a sample of 128 fresh graduates from Jordan, the majority (88 per cent) said they may consider, or are actively considering, setting up their own business in the future, according to the Bayt.com "Fresh Graduates in the Middle East and North Africa" survey.
The study was recently conducted in cooperation with YouGov and polled a regional sample of 1,586 respondents from the Middle East and North Africa, including Jordan.
When asked what challenges their generation face the most, 87 per cent of the Jordanian respondents said that finding a job is a challenge, according to a Bayt.com statement.
This is followed by being able to financially afford a basic lifestyle (47 per cent) and saving money (57 per cent).
Eighty-five per cent claim there "is a low availability of jobs" for fresh graduates in Jordan. However, 27 per cent said they were "somewhat optimistic that their generation has better career and educational opportunities in comparison to their parents' generation".
According to 88 per cent of the Jordanian respondents, their college or university did not help them identify job opportunities.
Seventy-two per cent of the polled sample said they were satisfied with the quality of higher education they received, considering the preparation it gave them for the workplace to be mostly "good" (27 per cent).
The majority (51 per cent) do not feel that they would have fared better in the job market if they had chosen a different major or different school, with 57 per cent saying that they considered job availability in the field they chose to major in prior to enrolment.
The majority of working respondents (47 per cent) are currently employed in their field of study.
According to Jordanian graduates, the most appealing industries from a career point of view are banking and finance (28 per cent), business consultancy, business management or management consulting (28 per cent) and engineering and design (24 per cent).
For five in 10 Jordanian respondents, the most important attribute when selecting a job is experience in the field they want to work in, followed by a comfortable office environment, the report said.
When seeking their first job, 92 per cent of the graduates used or plan to use leading online job sites. Direct applications to target companies and finding a job through their network of family and friends are also highly used.
Most graduates (70 per cent) feel that the biggest challenge they face in finding a job is that employers are looking for candidates with previous experience.
It took less than three months for 16 per cent of the working respondents to find their first job. About a quarter of respondents (23 per cent) stayed or expect to stay in their first job for one or two years.
Salary expectations for Jordanian fresh graduates are relatively low; 44 per cent expect to receive between $250 and $500.
Moreover, 63 per cent of the polled graduates said they are planning to pursue higher education, with the US being the most popular destination to do so outside their country of residence.
Sixty-five per cent said they will consider relocating for a job, with the Arab Gulf being their main destination, with 68 per cent preferring the United Arab Emirates, followed by Qatar and Saudi Arabia.
Data for the survey was collected online from May 26 to June 26.
Related Articles
Sep 22,2014
A majority of Jordanians are concerned about the rising cost of living, according to the latest Middle East and North Africa Consumer Confidence Index survey. 
Dec 19,2017
AMMAN — Nearly three quarters of working women in Jordan (75.9 per cent) believe that women in the Kingdom have reached the same level of wo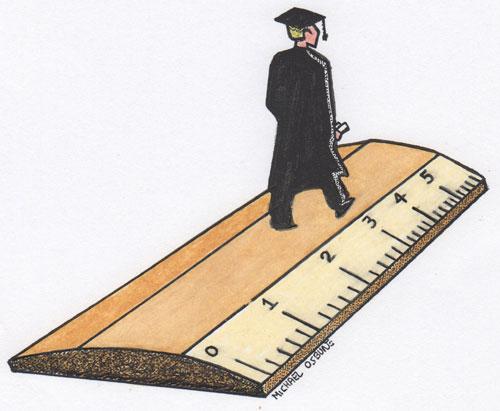 Nov 27,2016
AMMAN — A new survey by career website Bayt.com and online market research portal YouGov has revealed that nearly three quarters (72 per cen
Newsletter
Get top stories and blog posts emailed to you each day.