You are here
Media role central in fight against smoking — field experts
By Dana Al Emam - May 28,2017 - Last updated at May 28,2017
AMMAN — Informed and fact-based media have a central role in the fight against smoking and curbing relevant unhealthy attitudes, field experts agreed on Sunday.
Hanan Kiswani, a journalist focusing on the health sector for Al Ghad newspaper, said media are a necessary tool for health education in general, and for smoking prevention in particular, noting that behavioural change needs to be reinforced by years of clear and effective messages.
In a phone interview with The Jordan Times, she emphasised that tobacco awareness should not be a cause that the journalist carries individually, underlining a need for media institutions to adopt and support the cause, and work continuously on spreading awareness.
In order for media content to be efficient in fighting smoking and tobacco consumption, written and broadcast messages have to be short, clear and "well-studied", the journalist said.
Kiswani noted that these messages have to speak to the minds of the public by being fact-based, as well as their hearts by stimulating their emotions, without being sensational.
In order to achieve the desired end, the journalist has to employ up-to-date scientific studies in a manner that involves the readers and does not push them away by being "too preachy", she said.
Larissa Al Uar, a founding member and secretary of the Tobacco Free Jordan society, agreed on the "very effective" role of informed media in spreading societal awareness about the dangers of smoking and highlighting civil society efforts.
In addition to producing written or audiovisual material discussing various aspects related to smoking, media institutions play a "major" role in opposing the "mainstreaming" of smoking and tobacco consumption, particularly in photos and caricatures, she told The Jordan Times.
Uar, who is also a dentist, said tackling diverse aspects related to smoking enhances affectivity, such as the Public Health Law enforcement, economic burdens of smoking and the impacts of smoking in health or educational institutions.
Journalists and social media users were recently invited to participate in the fifth edition of the King Hussein Cancer Foundation (KHCF) media award titled "We fight smoking with pens".
Contributions can be in Arabic or English, under suggested themes including tobacco production, smoking among children and teens, smoking in public institutions and work places, smoking in public transportation, smoking in schools and other tobacco products, such as water pipe.
The application deadline is August 31.
While Uar and Kiswani recognised media competitions as a motivation for journalists to produce valuable content on smoking, they agreed that media production must be all year round, not limited to a certain competition, in order to achieve the desired ends.
Around 95 per cent of lung cancer patients are smokers, according to the Jordan National Anti-Smoking Society, which added that smoking is also a contributing cause to other types of cancer, including kidney, digestive system, urinary system, uterus and ovarian cancer.
According to the Department of Statistics, Jordanians spent some JD602 million on tobacco products in 2013, with the average annual family expenditure standing at JD480.1.
The department noted that the larger the family, the more it spends on smoking. Families with one to two members spent 2.8 per cent of their income on smoking, whereas the ratio reached 4.2 per cent for families of three to four people.
Among students between the ages of 13 to 15, 32.2 per cent currently consume some form of tobacco.
Among teenage boys, the percentage is 44.5 per cent, while it is 22.2 per cent for teenage girls, according to the Status Quo of Tobacco Control in Jordan report and the World Health Organisation.
Related Articles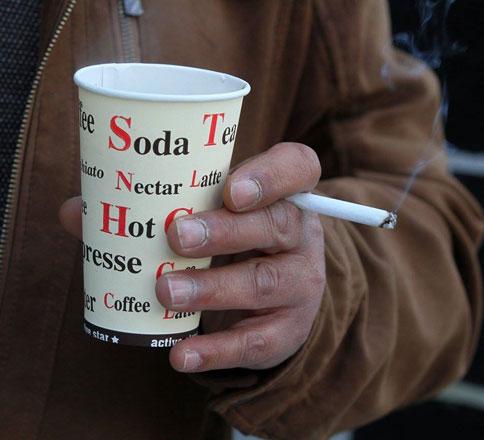 Jul 16,2015
AMMAN — Although he has been a smoker for the past 17 years, Abdullah Akayleh had more than one reason to benefit from Ramadan's long fastin
Feb 11,2016
AMMAN — In the eight years since the Public Health Law was passed, it has not risen to the challenge of curbing smoking in public areas, acc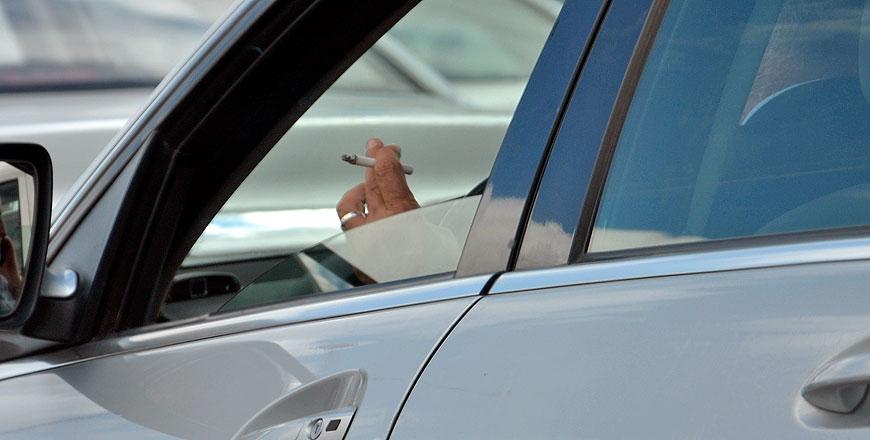 Feb 10,2017
AMMAN — Anti-tobacco movements and activists praised the government's decision on Wednesday to raise the prices of cigarettes, while smokers
Newsletter
Get top stories and blog posts emailed to you each day.