You are here
Minimum wages need to be increased to cope with price, tax hikes — experts
By Sawsan Tabazah - Feb 22,2018 - Last updated at Feb 22,2018
AMMAN — The government is required to reconsider raising the minimum wage in light of price and tax hikes, as the poverty ratio is expected to reach one third of the Jordanian people, experts have said.
During a panel discussion, organised on Tuesday by Journalists for Human Rights, on the recent price and tax hikes and their effects on unemployment and poverty rates, participants argued that increasing minimum wage limits can help citizens cope with the non-stop rises to prices and taxes.
Participants called for increasing the minimum wages so that citizens can cope with what they described as "trendy price and tax rises".
The government has recently raised the minimum wage for Jordanians from JD190 to JD220.
Former labour ministry secretary general and legal expert Hamada Abu Nejma said that the kingdom is witnessing a "historical increase in the unemployment rate".
The 2018 State Budget Law included corrective measures to generate JD540 million through the lifting subsidy on bread and amended sales tax rates.
Unemployment rates, which reached 18.5 per cent by the end of 2017, "are a result of major defects in the economic and educational policies", Abu Nejmeh said.
"The highest unemployment rate Jordan ever seen was in 1992 in the aftermath of the 1989 economic crisis," Abu Nejmeh said. "But the situation today is different and the factors that had led to that high percentage of unemployment do not exist anymore."
Abu Nejmeh expects economic woes to extend to the following years and advised the government to review its economic and educational policies that led to a retreat in economic growth that was estimated at 2 per cent.
"Linking education inputs to market needs can have immeasurable contributions to creating job opportunities."
He explained that the Jordanian workforce's lack of technical and vocational skills is among the reasons of why half of job opportunities in the local market are occupied by guest workers.
Linda Kalash, president of Tamkeen Fields For Aid, expressed concerns of an increasingly unorganised labour market.
She noted that the high cost of work permits, JD 600, would lead employers to close their businesses.
Labour activist Ahmad Marie said that the guest workers will not be affected by the price hikes like Jordanians, as their meals are provided by their employers.
Related Articles
Feb 09,2023
AMMAN — Labour rights activists are calling on authorities to reconsider the recent decision to keep the minimum wage at its current level,
Jan 14,2023
AMMAN — Raising the minimum wage would have "muted effects" on the Kingdom's economy amid the elevated inflation rates, according to economi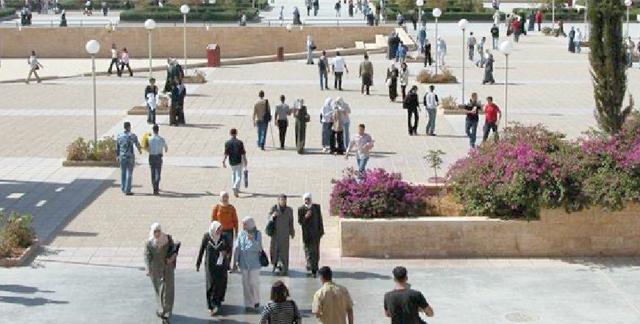 Apr 18,2022
AMMAN — The National Employment Programme 2022, "Tashgheel", launched by the government earlier this month "does not contribute to reducing