You are here
Ministry plans to realise 'fair and affordable' higher education by 2025 — Tweisi
By Dana Al Emam - Feb 07,2017 - Last updated at Feb 08,2017
AMMAN — In light of the National Strategy for Human Resources Development, the Higher Education Ministry is taking several measures to provide "fair and affordable" quality higher education by 2025, said Minister Adel Tweisi on Tuesday.
As higher education is one of the four pillars of the strategy, along with elementary education, technical education and vocational training, the ministry has developed an implementation plan that was recently endorsed by the Cabinet.
The ministry's executive plan comprises five strategic goals that expand into 14 sub-goals, the minister said in a meeting with journalists.
The major goals seek to improve education input to universities through fair admission policies and expanding financial assistance to underprivileged students, raising teaching and research standards, enhancing governance and accountability, and supporting development and innovation.
The four goals will ultimately lead to the fifth, which is strengthening partnerships with stakeholders, including the private sector and service recipients, Tweisi said.
Among efforts to reform admission to universities, starting from the upcoming semester, public universities will reduce the capacity of 88 stagnant and over-subscribed medical, scientific and humanities degrees by 10 per cent. An additional 10 per cent of cuts will be implemented over the next five years, until admission drops to half the current rate.
Another issue the plan addressed is the parallel programme, whereby students with scores in the General Secondary Education Certificate Examination (Tawjihi) that are too low to qualify them to study specific subjects at public universities can instead enrol in these disciplines by paying higher tuition fees.
Universities are allowed to accept up to 30 per cent of students every year through the parallel programme, but some universities have been exceeding that ratio over the past years in order to make up for their meagre incomes.
The ministry is currently negotiating with universities and student unions an option that includes increasing tuition fees by a maximum of 5 per cent, as well as increasing governmental support to universities.
The ministry's strategy had previously offered two options that were deemed "inapplicable". The first included a gradual increase in tuition fees over a period of eight years, with a 15 to 190 per cent increase in current fees. "This would have posed a threat to the country's social stability," he said.
The second option, which has also proved ineffective, was to increase public financial support to universities by JD17 million annually over eight years. This suggestion was also deemed inefficient in light of the current conditions of the state budget.
"There is no intention to increase university tuition fees at this time," the minister said, highlighting that any rise will be discussed with universities and students before its endorsement.
While boards of trustees at universities decide on whether or not to increase tuition fees, they are well aware of the socio-economic consequences of a hike at this time, Tweisi noted.
Regarding admission exceptions, the official said that exceptions allocated for "underprivileged" schools cannot be repealed as they provide "some sort of justice" for these students.
Meanwhile, he said there is no problem with the scholarships offered, either by the army or the Education Ministry, as students still have to compete for the allocated seats.
The recent regulation of the tribal exception list and those from underprivileged schools within the unified admission system, however, has begun to reduce the number of admitted students with "very low" tawjihi scores.
"We will carry on with this move to include other exceptions," he highlighted.
Related Articles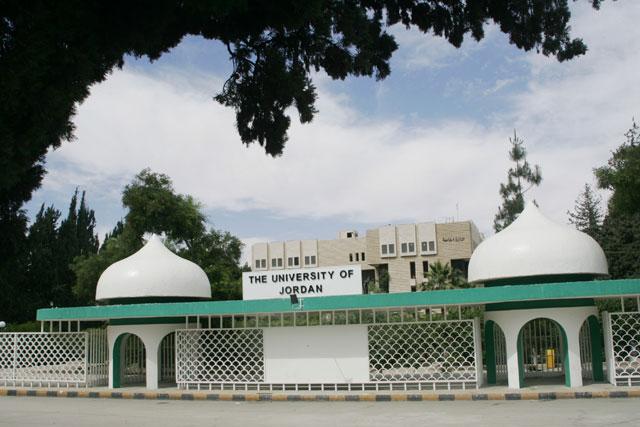 Mar 06,2017
AMMAN — Higher Education Minister Adel Tweisi on Monday presented a proposal that entails cancelling the parallel programme at universities
Aug 17,2017
AMMAN — Some 29,000 out of 32,000 eligible students have so far applied to public universities through the Unified Admissions List, while th
Jan 14,2018
AMMAN — The Higher Education Council on Thursday approved the allocation of JD72 million for the support of public universities during the y
Newsletter
Get top stories and blog posts emailed to you each day.