You are here
Ministry summons Israeli envoy over 'insults to Parliament'
By JT - Nov 26,2014 - Last updated at Nov 26,2014
AMMAN — The Foreign Ministry said on Tuesday it has summoned Israeli Ambassador to Jordan Daniel Nevo, protesting statements he had made to the media criticising the House and triggering a furious response from lawmakers.
The ministry informed Nevo of its utter condemnation of his remarks, one day after Minister of State for Media Affairs and Communications and acting Foreign Minister Mohammad Momani said the government was verifying media reports quoting him and would "not remain silent" in case it turned out that he had made the provocative statements.
Foreign Ministry Spokesperson Ashraf Khasawneh said in a statement made available to The Jordan Times that the ministry expressed its rejection of the ambassador's conduct and the "content and style" of his "unjustifiable" remarks.
Nevo reportedly slammed lawmakers in an interview with Israel Army Radio after the MPs recited the Koran as a gesture of tribute to the two Palestinian youths who recently attacked a Jerusalem synagogue and were killed in the process.
He was also quoted as saying that Jordanians believe that MPs are "only concerned with trivial things and concerned about their personal interests", adding that the message the deputies wanted to send by their act was not only directed to Israel, but also to the Royal Court to show they have a different stance than the state towards Israel.
Khasawneh reiterated that Nevo's statements are a blatant violation to diplomatic norms and crossed the limits of politically correct behaviour observed by countries and governments, adding that the diplomat has to respect all state institutions and commit to diplomatic norms.
Lower House Speaker Atef Tarawneh told the Jordan News Agency, Petra, on Monday that "the government should make an apt response to the diplomat's remarks", which he said are deemed "flagrant" interference in Jordan's affairs.
Related Articles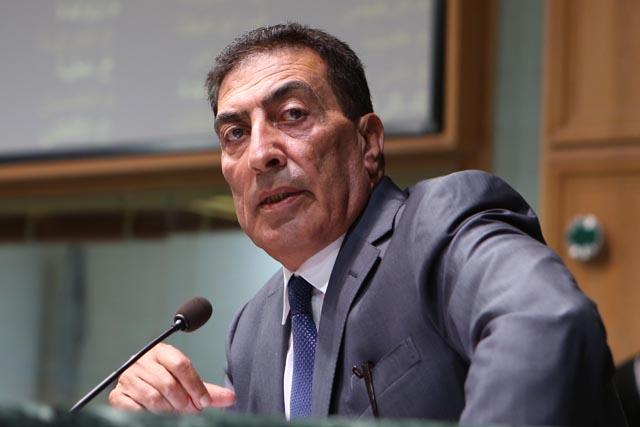 Nov 24,2014
The government on Monday said that it would verify "provocative" remarks attributed to Israeli Ambassador in Amman Daniel Nevo, threatening "not to remain silent" if they were verified. 
Apr 21,2014
Jordan on Monday summoned Israeli Ambassador in Amman Daniel Nevo to protest the recent Israeli violations against Al Haram Al Sharif compound in Jerusalem. 
Apr 10,2017
AMMAN — The Foreign Ministry on Sunday summoned the Iranian ambassador to Jordan, informing him of utter condemnation of the remarks made by
Newsletter
Get top stories and blog posts emailed to you each day.