You are here
'Motorist wanted for fatal hit and run' in Naour
By Rana Husseini - Jan 22,2018 - Last updated at Jan 22,2018
AMMAN — Police on Sunday said they were searching for a motorist who allegedly struck and killed a woman then fled the scene in Naour earlier in the day.
The 35-year-old victim was reportedly struck by an unknown vehicle near a kindergarten at around 7:00 AM, a senior police official said.
"The victim was found lying next to a main street and we immediately suspected that she was struck by a vehicle," the senior official source told The Jordan Times.
The official added that the victim worked at a factory and that "a lunch box was found next to her".
The official added that investigators "had to wait for an autopsy report to confirm that the woman died because of a road accident".
Director of the National Institute of Forensic Medicine Pathologist Ahmad Bani Hani said a post-mortem concluded that the "woman was most probably killed after being struck by a vehicle".
"All injuries on her body indicate that she died as a result of fall or a traffic accident and, based on where she was found and the fact that she died shortly before she was found, we are leaning more towards a traffic accident," Bani Hani told The Jordan Times.
Meanwhile, Police Spokesperson Lt. Col. Amer Sartawi told The Jordan Times that "traffic officials and Criminal Investigation Department are currently examining the scene of the accident".
"Investigators are collecting evidence from the scene of the accident to determine the identity of the driver and the model of the vehicle," Sartawi said.
The second source added that the driver of the vehicle "has 24 hours to turn him or herself in".
"The law permits a 24-hour period for motorists who escaped from an accident scene to turn themselves in," the second source explained.
According to Public Security Department statistics, there were 10,835 road accidents in 2016, resulting in 750 deaths and 17,435 injuries
Pedestrian traffic fatalities in Jordan represent over one-third of overall death on roads, traffic officials have said in recent years.
Related Articles
Feb 25,2018
AMMAN — Police on Sunday announced the arrest of a motorist, who reportedly struck and killed a woman and then fled the scene in Naour a mon
Jan 20,2016
AMMAN — Police on Wednesday said they were investigating the death of a 75-year-old man in Irbid, whose body was found left on a side road.T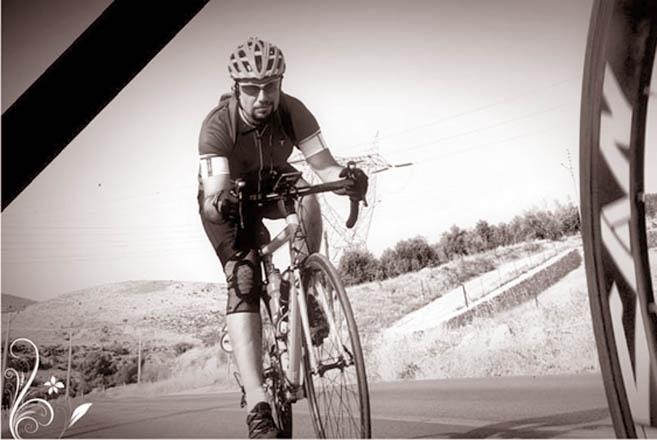 Jun 21,2017
AMMAN — Friends of Iraqi cyclist Sahem Jreidi on Tuesday lamented his tragic death on Queen Alia International Airport (QAIA) Road in the ea
Newsletter
Get top stories and blog posts emailed to you each day.