You are here
MPs grant Audit Bureau complete financial independence
By JT - Sep 09,2018 - Last updated at Sep 10,2018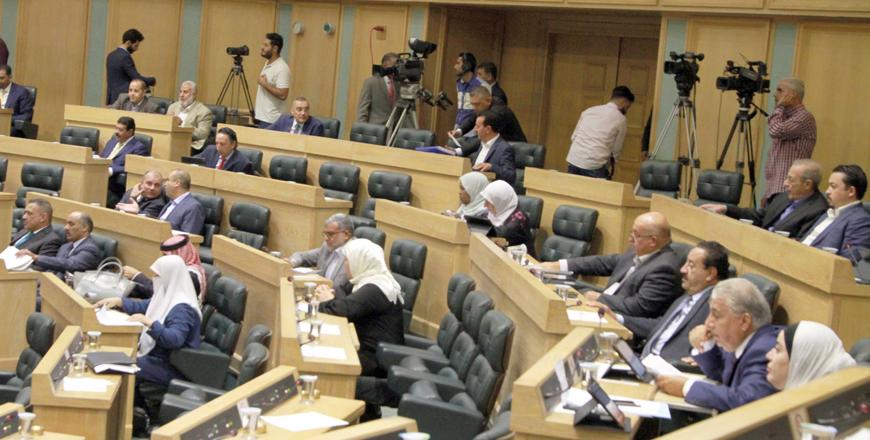 The Lower House on Sunday grants the Audit Bureau's president the authority to draft the budget of the monitoring agency (Petra photo)
AMMAN — The Lower House on Sunday passed a provision in the 2018 amendments to the Audit Bureau Law granting the monitoring agency "complete" independence in drafting its budget.
Under the MPs' amendments, the president of the Audit Bureau drafts the agency's budget and sends it to the prime minister to be included in the general budget, the Jordan News Agency, Petra, reported.
A majority of lawmakers rejected an amendment by the House's Legal Committee which set a four-year term that can be renewed for only one time for the Audit Bureau's president.
MP Abdul Karim Dughmi said that such an amendment would add a new provision to the law which did not fall within the House's jurisdiction under a ruling by the Constitutional Court.
Asked for an interpretation of Article 91 of the Constitution, the court has ruled that the Lower House cannot add new provisions to draft laws referred by the government but can only accept, change or reject them.
The said article reads, "the prime minister may place before the House of Deputies any draft law and the House shall be entitled to accept, amend or reject the draft but, in all cases, the House shall refer the draft law to the Senate. No law may be promulgated unless it is passed by both the Senate and the House of Deputies and confirmed by the King."
Defending the amendment, MP Abdul Munem Oudat said that the provision fell within the jurisdiction of the Chamber as there is an amendment in the audit bureau draft law regarding the appointment of the agency's president.
A Royal Decree was issued late august, summoning the Parliament to convene for an extraordinary session on September 2 to endorse several bills, including the 2018 audit bureau draft law.
Under the Constitution, lawmakers can only debate bills that are listed in the Royal Decree during extraordinary sessions.
Newsletter
Get top stories and blog posts emailed to you each day.