You are here
Municipality employees strike brings to surface debate over 'independent unions'
Workers continue work stoppage, defying 'legitimate' union leaders
By Maram Kayed - Oct 11,2018 - Last updated at Oct 11,2018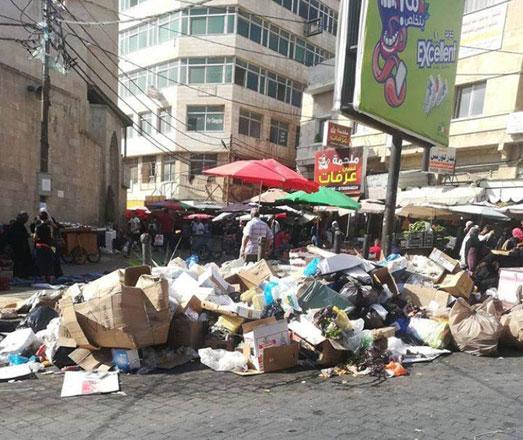 Piles of garbage are seen in Irbid on Tuesday as municipality workers have been on a strike (JT photo)
AMMAN — Workers in several municipalities have been on a strike since Tuesday to demand job benefits.
Although it had been announced that the strike was ended after the workers met with Minister of Municipal Affairs Walid Masri, the employees resumed the protest Wednesday morning.
The party that organised the strike introduced itself as "Independent Labour Union for Municipality Workers", but the entity is not recognised by the Trade Unions Law, and is not the same as the officially registered "General Trade Unions of Workers in Municipalities", whose President Hammam Maaytah charged that adopting a closely similar name is "a deliberate attempt by the illegitimate organisers to deceive people".
Maaytah told The Jordan Times on Wednesday that the strike was "illegitimate in the first place because its organisers do not belong to a registered union. We are the only legally registered union, but these workers have invented something called 'an independent union', which is not recognised by law".
The legitimacy of the union, and thus the strike, is under the umbrella of a much-discussed debate between independent unions and the government. Citing article 69 of the Constitutional Court's decisions for 2013, members of the independent unions told The Jordan Times that "the decision allows workers in any governmental agency to form their own union even if a similar one exists".
President of the Independent Labour Union for Municipality Workers Ahmad Saaidi told The Jordan Times that "this argument of whether we are legally registered or not is a typical attempt by the government to divert people's attention from the real issue here: our rights".
The workers on strike have "demands that are being discussed for years now", according to Saaidi. For Saturday to be an off-day, for workers to receive an annual 20-60 per cent raise, and for them to be appointed to stations next to their place of residence are few of the many demands raised.
Reactions from municipality workers have been mostly encouraging, with many workers posting on their social media accounts an image that reads: "To His Excellency Walid Masri, I stand with Ahmad Saaidi, who I choose to represent me."
Workers have said that they "want the strike, regardless of the legitimacy of the party organising it".
Mohammad Nabil, a municipality worker, told The Jordan Times: "I go back and forth to Amman everyday and I live in Ramtha. I've been asking for them to change my station for years but no one cares enough to follow up. I'm with whoever makes my life better."
Samar Haydar, a worker in Ajloun's municipality for over 20 years, said: "We do overtime and are not paid for that, but if we are one minute late, pay deduction immediately takes place. It's unfair, and we want change."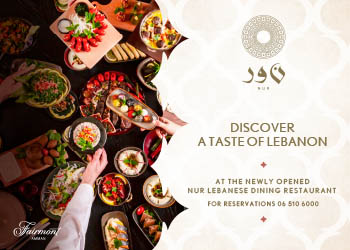 Newsletter
Get top stories and blog posts emailed to you each day.