You are here
NATO supports Jordan's cyber attack defences
By Mohammad Ghazal - Nov 15,2014 - Last updated at Nov 15,2014
AMMAN — The North Atlantic Treaty Organisation (NATO) announced a project over the weekend to help Jordan fend off any possible cyber threat by the Islamic State (IS), which the ICT Association of Jordan ([email protected]) labelled as crucial to protecting vital infrastructure in the country.
NATO, which noted that cyber attacks have targeted key national security installations in countries around the world over the recent years, said the project seeks to strengthen the cyber defence capabilities of Jordan.
The project dubbed "NATO Science for Peace and Security (SPS)" involves a joint team of cyber experts setting up cyber defence at Jordan's key infrastructure points such as electricity grids, dams, energy network and more, it said in a statement on its website.
NATO's hi-tech adviser, Michael Gaul, noted that the project is the first of its kind with a partner.
"Developing a national cyber defence strategy is an integral step for Jordan towards improving its defence capabilities against attacks instigated by criminals or terrorist organisations, such as the so-called Islamic State of Iraq and the Levant [ISIL]," Gaul said, using another name of the terror group, which has reportedly announced that Jordan is on its hit list.
Commenting on the project, Jawad Abbassi, chairman of [email protected], said: "This is a vital project for Jordan, which needs to be well-prepared to stop any cyber attack by any entity."
"Jordan should be vigilant so that the so-called IS or any other terrorist organisation or even any gang might target it anytime," he added.
In Jordan, where reliance on technology, online banking, Internet-based transactions and connectivity to the Internet is on the rise, there is a dire need to be adopting the latest technologies to prevent cyber attacks, said Abbassi.
"The more the technology is integrated in life, business and the more vital infrastructures such as electricity and water networks are using technologies and are connected, the more possibilities there are for cyber threats. With rapid changes in the IT sector, Jordan needs to be always ahead and this NATO project will help in this respect," he said.
In Jordan, where mobile penetration reached 146 per cent at the end of the first half of 2014 with 10.691 million subscriptions, the number of Internet users was 5.4 million at the end of June, according to official figures.
Jordan ranks ninth among Middle East countries in terms of the level of malware threats, according to recent figures by Trend Micro Incorporated.
Jordan reported about 1.8 million detections of malware from June 2013 to May 2014, according to Trend Micro's Smart Protection Network Feedback.
The report, e-mailed to The Jordan Times on Tuesday, showed that in terms of total spam volume, the Kingdom ranked seventh in the Middle East, while Saudi Arabia, the United Arab Emirates and Kuwait ranked as the top three countries in receiving spam.
According to statistics, Saudi Arabia and the UAE reported the highest level of malware threats in the Middle East.
Related Articles
Jan 20,2014
The ICT Association of Jordan ([email protected]) on Monday said local universities need to train IT students on cyber security skills, as a Cisco Systems report indicated that hackers worldwide are cashing in on the shortage of skilled cyber security staff.
Feb 24,2015
The ICT Association of Jordan ([email protected]) on Tuesday said an agreement signed this week between Jordanian universities and the International Finance Corporation (IFC) will play a key role in reducing unemployment among ICT graduates.
Aug 24,2016
AMMAN — Local and international experts will convene in Amman in November to discuss the latest trends in the ICT industry.The MENA ICT Foru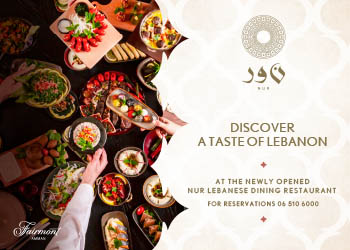 Newsletter
Get top stories and blog posts emailed to you each day.