You are here
New rules prevent guest workers from changing employers
By Laila Azzeh - Jan 15,2017 - Last updated at Jan 15,2017
AMMAN — Guest workers will not be able to change their workplace before their work permits expire under new regulations issued by the Labour Ministry recently.
The new rules stipulate that guest labourers who no longer wish to continue working for a certain employer cannot work for other employers and should be deported, in coordination with the Public Security Department's Residence and Borders Department.
After the work permits expire and workers agree with their employers not to renew them, the labourers can work at other establishments, provided that they obtain a statement of acquittal from their first employer and a new permit.
While the Labour Ministry insists that such decisions are meant to streamline the labour sector and protect the rights of all parties involved, a migrant worker advocate organisation perceives them as "unjust" and "inhumane" procedures.
"The new instructions are meant to organise the labour market, while safeguarding the rights of those involved. The acquittal serves as a clearance statement that shows that the two parties involved have received their full rights and there are no outstanding dues on the employer," the ministry's spokesperson, Mohammad Khatib, told The Jordan Times on Sunday.
He added that prohibiting employers from allowing other managers to hire those they brought to the country under their names prevents the phenomenon of selling guest worker permits, which poses a threat to the workers themselves.
On the other hand, Tamkeen Fields for Aid criticised the new instructions, which it says "entrench the concept of forced labour and contradict international conventions Jordan has ratified".
It also violates bilateral agreements between Jordan and the labourers' countries, especially by implementing the "notorious sponsorship system", which is deemed by the International Labour Organisation as a form of modern slavery, Tamkeen said in a statement received by The Jordan Times.
Tamkeen Director Linda Kalash said obligating workers to work for a certain employer or be subjected to deportation is considered a "flagrant" violation of their right to choose their employers and workplace.
"The acquittal statement can be used for blackmail by employers. Deporting labourers this way without giving them the chance for litigation is — in and of itself — abuse of power," said Kalash.
For his part, Khatib acknowledged that "while it is true that some employers may blackmail guest workers in return for the acquittal paper" but noted that employers "can do so even without the new instructions by selling workers' permits to other employers".
Kalash said employers can decide that they no longer want the labourers to work for them, and the new instructions give them the authority to deport them whenever they decide so.
"Instead of organising the labour market, such arbitrary decisions harm Jordan and its efforts to rectify the situation of labourers," the Tamkeen statement said.
"Jordanians working abroad are considered guest workers, and we would not allow other countries to subject them to such practices," Kalash noted.
Related Articles
Mar 29,2018
AMMAN — Isolated from the world, not allowed to communicate with anyone or to leave the house, Monika, a domestic worker, said she suffered
Nov 15,2017
AMMAN — The Labour Ministry arrested 100 illegal guest workers and issued fines against their employers over the last two days, as part of t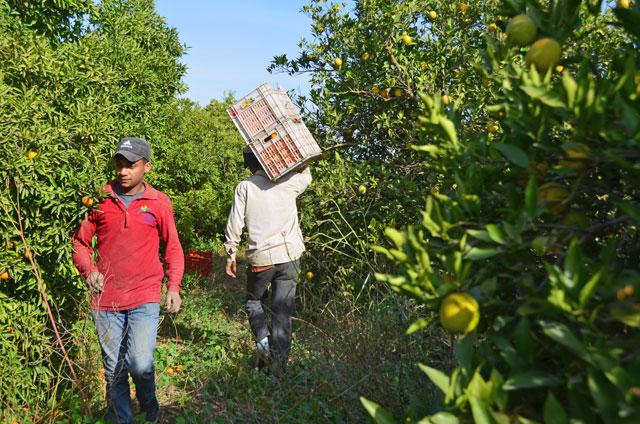 Jan 25,2017
AMMAN — The government is studying the possibility of unifying guest workers' permit fees at JD500 in all sectors, a move that was met with
Newsletter
Get top stories and blog posts emailed to you each day.