You are here
NGO seizes election opportunity to boost youth's political mobilisation
By Laila Azzeh - Aug 06,2017 - Last updated at Aug 06,2017
Students attend an awareness session held by ActionAid's Youth Empowerment and Engagement Project to familiarise them on upcoming local elections (Photo courtesy of the Youth Empowerment and Engagement Project)
AMMAN – Creating an "appropriate" momentum for young Jordanians to practise their political rights is the main priority of Action Aid's Youth Empowerment and Engagement Project, according to Morad Al Qadi, the project's director.
The initiative — part of the Arab Region Initiative that operates in Jordan, Lebanon and Tunisia — seeks to seize the opportunity of the upcoming local elections to mobilise young men and women to make use of the "democratic windows the country is providing to claim their space within civil society", Qadi said.
"We have reached out to universities across Jordan to raise the youth's awareness of the significance of their political participation. Covering 29 universities, our awareness and educational sessions alone have reached more than 40,000 students," Qadi told The Jordan Times in a recent interview.
Carried out in cooperation with the ministries of youth and of political and parliamentary affairs, the sessions provide a platform for students to share their concerns and enquiries about the new municipalities and decentralisation laws, in addition to the procedures for the August 15 elections.
"We have noticed an overall state of frustration and hopelessness in the ability of the elections to influence change, but we remind young people that they make up more than 72 per cent of the population, making it their responsibility to push for the desired transformations," Qadi noted.
He added that 50 male and female students are offered the chance to monitor the upcoming elections, a step which he deemed "crucial" to dispel stereotypes on the manipulation of ballots.
After the elections, a youth forum will be held to provide a venue for students to share their experiences in voting and monitoring the elections.
"A study will be conducted prior to the forum, outlining the challenges and best practices in relation to young people's participation in the elections. The recommendations will be shared by all stakeholders, including international organisations," Qadi said.
Meanwhile, the youth empowerment programme has developed smartphone applications and social media, TV and radio campaigns to spread awareness on the upcoming elections and the procedures and laws governing them.
Under the Arab Region Initiative, ActionAid uses a "human rights-based approach in mobilising communities to challenge governments and decision makers to secure systematic change", according to the organisation.
Working with grassroots civil society actors, the entity works to strengthen civil society, ensure that communities play a role in governance and decentralisation processes, and empower youth, women and refugees.
Related Articles
May 09,2017
AMMAN — The upcoming local elections, due to take place at the governorate level for the first time, are the first step towards establishing
Feb 16,2017
AMMAN — Minister of Political and Parliamentary Affairs and Minister of State Musa Maaytah on Thursday said the Decentralisation Law allows
Apr 26,2018
AMMAN — The West Asia-North Africa (WANA) Institute and Friends of Europe on Thursday gathered 15 national experts and policymakers to discu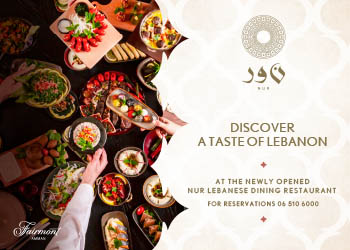 Newsletter
Get top stories and blog posts emailed to you each day.