You are here
No plans to reverse tax hikes on used cars — minister
By Mohammad Ghazal - Jul 27,2016 - Last updated at Jul 27,2016
AMMAN — The government will not reverse tax hikes on used cars, but will consider alternative proposals by the Jordan Free Zone Investors Commission (JFZIC), Finance Minister Omar Malhas said on Tuesday.
The JFZIC had presented suggestions to raise revenues after asking the government to rescind its June decision to reduce tax exemptions on imported used cars and increase the ownership transfer fees of private vehicles — measures that, it says, have harmed the industry.
Malhas said the government is "open to looking into any suggestions and constructive ideas in this regard", but would not cancel the decision.
"Traders say they have some ideas and we are willing to consider them but for now we are going ahead with the decision, and the procedures are going ahead too," Malhas told The Jordan Times on Tuesday.
During a meeting with Malhas this week, the JFZIC suggested that the government impose fees ranging from 3 to 5 per cent on all sold vehicles, according to a statement posted by JFZIC President Nabeel Rumman on Facebook.
The commission also proposed imposing fees on the 100,000 used cars it says are re-exported from the Kingdom each year, which the JFZIC said could generate JD55 million annually.
It noted that this figure is higher than the expected income from the government's recent tax hikes.
Car dealers at the zone are refusing to sell any vehicles in protest against the tax increases.
According to the Official Gazette published on the Prime Ministry's website, the government, under the recent deal with the International Monetary Fund, is to generate JD16 million from its decision to reduce tax exemptions on imported used cars during the second half of 2016.
"Does collecting this amount of money necessitate destroying the sector that supports the Treasury with almost JD500 million every year and employs 250,000 Jordanians?" Rumman asked in the statement.
He added that domestic trade in the sector stands at JD2.5 billion annually.
Around 4,000 people are employed in some 600 dealerships in the free zone, according to JFZIC figures.
The commission has stressed that the government's decision will affect businesses and all stakeholders, particularly middle- and low-income households.
Related Articles
Jan 11,2018
AMMAN — The number of customs-cleared hybrid vehicles in Jordan increased by 19.3 per cent in 2017 compared to 2016, a sector leader said on
Jul 11,2016
AMMAN — Traders at the Jordan Free Zone on Monday threatened to set fire to cars at their dealerships in the zone in protest over recent tax
Apr 17,2018
AMMAN — The government on Tuesday said it will study a request by the Jordan Free Zone Investor Commission (JFZIC) to the Prime Ministry cal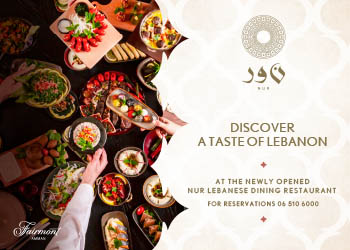 Newsletter
Get top stories and blog posts emailed to you each day.