You are here
Obama announces intent to nominate Alice Wells as ambassador to Jordan
Apr 12,2014 - Last updated at Apr 12,2014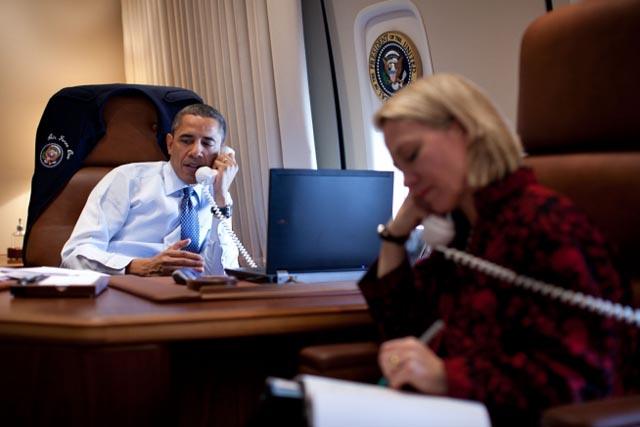 AMMAN — US President Barack Obama has announced his intent to nominate Alice G. Wells as ambassador to Jordan, according to a White House press statement.
Last week's announcement included nominees for three other "key administration posts".
"I am grateful that these talented and dedicated individuals have agreed to take on these important roles and devote their talents to serving the American people. I look forward to working with them in the coming months and years," the statement quoted the president as saying.
A career member of the foreign service, class of minister counsellor, Wells is currently senior adviser in the bureau of Near Eastern affairs at the Department of State.
She served as an assessor at the foreign service board of examiners in 2013 and was special assistant to the president for Russia and Central Asia in the White House from 2012 to 2013. The statement said.
Wells also served as executive assistant to Secretary of State Hilary Clinton from 2011 to 2012, and to Undersecretary for Political Affairs William J. Burns from 2009 to 2011.
Previously, she served as minister counsellor for political affairs at the US embassy in Moscow from 2006 to 2009 and was director of Maghreb affairs and acting director of Egypt and North African Affairs in the bureau of Near Eastern affairs from 2003 to 2005.
She was senior desk officer for Egyptian affairs, and deputy political counsellor at the US embassy in New Delhi (2001-2003) and the US embassy in Islamabad (1998-2000).
Prior to that, Wells served as a political officer and a political-military officer at the US embassy in Riyadh, Saudi Arabia, as well as a political and economic officer at the US embassy in Dushanbe, Tajikistan. Wells received a BA from Stanford University and a joint MA from the University of California at Los Angeles/Rand Corporation, according to the statement.
Related Articles
Aug 17,2014
The new US ambassador to Jordan, Alice Wells, presented her credentials to the Foreign Ministry on Sunday, the US embassy in Amman announced.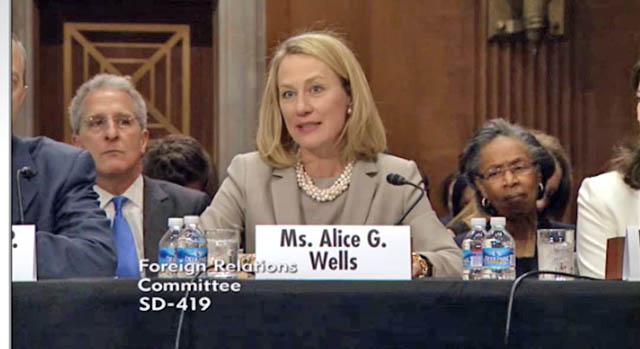 May 15,2014
The partnership between the US and Jordan has never been more important as the two countries jointly work to achieve peace in the Middle East and to promote a democratic transition in Syria, a US diplomat said on Wednesday.
Sep 02,2015
AMMAN — US Embassy Economic Counsellor Susannah Cooper told a gathering organised this week by the American Chamber of Commerce in Jor
Newsletter
Get top stories and blog posts emailed to you each day.